Instagram updated to support Google Nexus 7, Flickr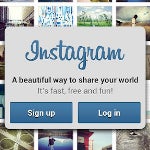 From the moment
back in April when Instagram became available for Android
, the Google Play Store had a big new star in town. It was also around that time that
Facebook dipped into petty cash and bought out the company for $1 billion
. The pent-up demand for the photo sharing app on the part of Android users was immense and very quickly
Instagram had amassed more than 10 million Android users
at a rate of 1 million a day
, bringing the total to 40 million subscribers. That was over three months ago and the total number of subscribers should be much higher by now.
hottest thing currently in the world of mobile devices
is the Google Nexus 7 tablet. Built by Asus, this device was
designed to compete in the low end of the market with the Amazon Kindle Fire
and has Jelly Bean Android 4.1.1 installed. In order for the hot tablet to work with the hot app, an update had to be made and so it was. On Monday, Instagram was updated so that it could work on the Google Nexus 7 and Android 4.1.1. It's not a perfect match because the tablet does not have a rear-facing camera and is equipped with a low-resolution 1.2MP front-facing shooter for self-portraits and video chats.
There is a little more to the Instagram update. Now, Instagram users can
share pictures with those on Flickr
, which widens out the scope of the photo sharing available. If you use the photosharing app, there is no harm in downloading the update even if you don't own a Jelly Bean flavored device as Flickr brings a huge number of potential new friends who would like to view your pictures.
source:
Instagram
via
AndroidAuthority