Instagram officially launches a beta version of its Android app, can we expect new features?
6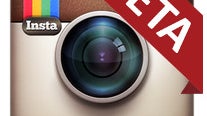 Love Instagram on Android? If yes, then you're probably keeping an ear close to the ground, patiently waiting for a new feature or an enhancement to gradually improve the overall user experience.
Well, we can't say that Instagram for Android has just scored such a trait, but the just-launched beta version of the app on Google Play can potentially hint us at what might be hitting the regular variation of Android's Instagram.
Well, it's here, but disappointingly enough, the first beta build brings nothing new to the Instagram experience except for unnamed bug fixes and improvements. Not that we're complaining, but the image compression issue which seems to be plaguing a lot of users could have been addressed.
We don't want to speculate, but the beta-testers will probably be among the first ones to spot any new features, improvements, and whatever else Instagram decides to implement into its Android app.
As usual, downloading and making use of the beta this version of the app is as easy as abc. First of all, you need to
join
a dedicated developers' Google Group and then become an Instagram
beta-tester
. After that, either an update will hit your existing app or you'll have to re-download it from Google Play. You can also leave the beta-testing program whenever you like.