Instagram introduces Collections, puts Pinterest on top of its hit list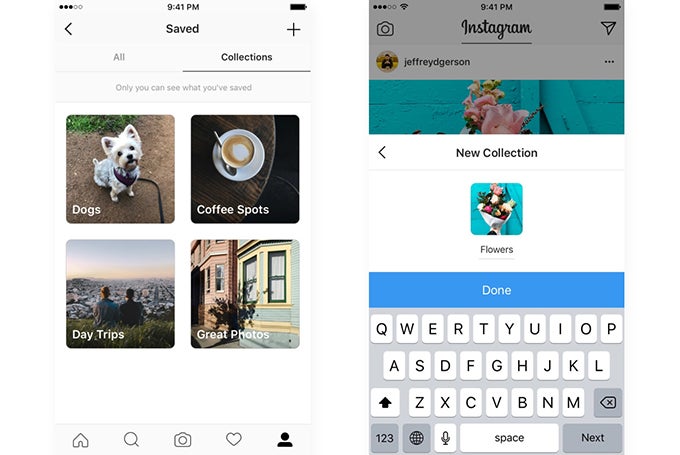 Facebook has an unhealthy addiction: taking other services' ideas and putting them into its own products. Its core app, as well as Messenger, have received their own versions of pretty much
every major Snapchat feature
, and also just a week ago its other major platform, Instagram,
got the same treatment
(though it's had its own
Stories
for a while now). But now that Snapchat has been sufficiently cloned, where to head next? Well, it appears the greener pastures this time just so happen to fall within Pinterest's territory.
As far as copying goes, this particular instance is fairly mild: after
introducing the ability to save posts
late last year, the app's latest versions for Android and iOS are now further expanding this functionality to allow for saving into separate, themed Collections, which we might have discounted as simply being the next logical step for the feature, were it not for Facebook's notoriety for plagiarism. Admittedly, there is one crucial difference: while Pinterest's boards are public, Instagram's equivalent is completely private. For now, that is – it's almost a given we'll be seeing public Collections become a thing in a future update.
In any case, while we're all sitting around complaining about Facebook stealing ideas from competitors (which is pretty dumb, anyway – ideas aren't really property,) the company has quietly been reaping the benefits. In a recent blog post it was revealed that Instagram Stories now has more than 200 million daily users, while Snapchat, the service that originated the ephemeral photo message idea, only has about 160 million. In other words, copying features may be in poor taste, but is a great market decision. Until the users get fed up with the feature bloat and move to another service, anyway.