Instagram Direct gets update that allows disappearing media and permanent texts to share a thread
5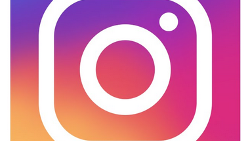 Today, Instagram announced that it is launching what it calls the "New" Instagram Direct. The feature is used to send threaded messages to individuals or groups. It also allows you to share posts from your Instagram feed as a message. With the update, permanent text messages will combine with disappearing photos and videos into one thread. Previously, the disappearing media were given their own place under the "Direct" tab.
In five months, the number of Instagram users taking advantage of the Direct messaging feature has risen from 300 million to 375 million Disappearing media (very Snapchatesque) has struck a chord with users of messaging apps including those who favor Instagram.
According to today's press release, here is all you need to know to use the updated Instagram Direct:
Simply swipe left into Direct and tap the new blue camera icon at the bottom to take a disappearing photo or video, or tap the blue camera icon in an existing thread. As always, swiping right from feed will take you directly to the camera.
Tap the arrow to send it to individual friends or groups of friends.
Keep track of who has seen your message through notifications within the thread.
Disappearing messages will appear in the user's inbox in blue. Tap once to view it. If you decide to take a screenshot of a disappearing message, the sender will be notified.

The update to Instagram 10.16 is starting to roll out today to all iOS and Android powered Instagram users, so keep an eye peeled for it in the App Store or GooglePlay Store.
source:
Instagram