Instagram for Android gets update
7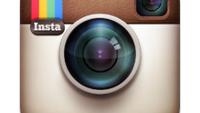 A tweet from Instagram announced the picture sharing social network's latest update for its Android app. Among the new features is one that allows you to engage in some picture straightening. After all, who wants to look at your breakfast plate if its crooked? If you use the app's camera, straightening a crooked picture requires nothing more than a few taps of the straightening icon from the Edit screen. If you are using a picture from your phone's gallery, you can spin the dial at the bottom to straighten it.
Today's update also allows you to change the settings on your Android device so that video won't automatically start to play when you scroll to one. Instagram users might not realize that videos are preloaded so that they start quickly. But alas, this could cause you to use more data. If you go to your profile and tap on Preload, you can select from
Always
or
Only on Wi-Fi
. If you select the latter, the preloading will occur only if you are on a Wi-Fi network, saving you from using your precious data. If you do select the Wi-Fi only option, your Instagram videos might take longer than usual to start playing. For most, it might be worth waiting a little longer to see an Instagram video instead of consuming data to see it play instantly.
Both new features have already been available on iOS devices thanks to an earlier update.
source: Instagram (
1
), (
2
)
via
Engadget