Instagram coming to Windows Phone says Nokia executive (update: misreported)
37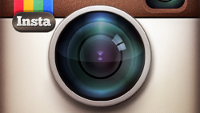 Nokia executive VP Chris Weber might have put a smile on the faces of many long-suffering Windows Phone users. During a visit to Thailand, during which he relayed Nokia's goal to overtake Samsung as the
global leader
in mobile phone market share, Weber also said that Instagram will be coming to the Windows Phone Store. The absence of the hugely popular photo-sharing app for the platform has led to a multitude of third party substitutes, most of which do not upload pictures to Instagram following the latter's decision
to block third party uploads to its site
.
Update:
The joy has obviously been premature! Chris Weber stepped up to explain The Bangkok Post misreported the story and the Nokia VP never really confirmed anything about an official launch of Instagram for Windows Phone. Weber now says he does not have anything new to announce about Instagram on WP. This means we are back to not knowing whether Instagram is even considering a Windows Phone application. In the meantime, an unofficial Instagram client named
6Tag
has just launched on Microsoft's platform offering similar functionaliy.
Globally, Nokia sold 61.1 million mobile handsets in the second quarter. That figure includes 7.4 million Nokia Lumia phones, surpassing the 6.8 million smartphones sold by rival BlackBerry in the same quarter. In Thailand specifically, Nokia is seeking to capitalize on the 50 million mobile users expected to be switching from 2G to 3G over the next three years.
Nokia has two more models to release in the country this year. The high-end
Nokia Lumia 1020
, with its 41MP rear facing snapper, will be priced above 20,000 Baht ($624 USD). The 3G enabled Nokia Lumia 208 will cost less than 2000 Baht ($62 USD). Weber says that Nokia is working on bringing down the prices of its Lumia phones in the country to less than 5400 Baht ($169 USD).
The Nokia executive also refused to comment on a report that Microsoft had been in talks to acquire Nokia, but that the two could not agree on a price.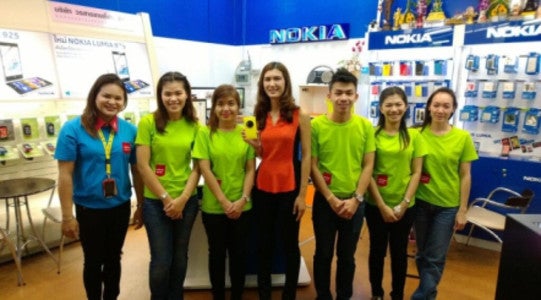 Nokia's Chris Weber took a picture of some Nokia fans on his trip to Thailand
source:
BangkokPost
via
WMPoweruser