Starting today, you can add GIF stickers to your Instagram stories
1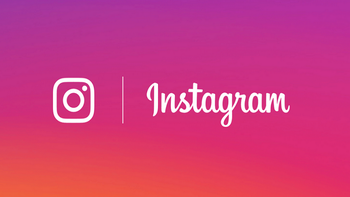 Instagram is always working on improving the user experience by making little changes or additions to the app. Starting today, those who post stories on Instagram will get another tool to use that can make the content they post more interesting to view. Instagram is now allowing stories to contain GIF stickers, which you can easily find through GIPHY. And if that isn't enough to make you jump for joy, you will soon be able to upload stills and videos of any size, which means that your contributions won't have to be edited to fit the current portrait layout.
To add an animated GIF sticker to your latest story, click on the "add sticker" button at the top of the stories page. You then tap on the new GIF option and that will reveal a number of stickers from GIPHY that you can choose from. Drag the ones you want onto your photo or video. And if you're not happy with the selection of GIF stickers to choose from, you can check out what's hot and trending at GIPHY, or check out all the stickers that the latter has to offer.
The GIF sticker feature appears with the update to Instagram version 29 for iOS and Android. And after an upcoming update due in a matter of weeks, Instagram will allow you to upload a photo or video of any size to stories, and use multi-touch to manipulate the image back to its original ratio. According to Instagram, the extra space created by changing the sizing of your photo or video will be filled with a custom color gradient that will match your stories posting.
The next time you're about to add a new Instagram story, why not make your content stand out by adding a GIF sticker to your photo or video.
source:
Instagram