Fake Madden NFL 12 Android game lurking on the Internet, ready for non-football related mischief
9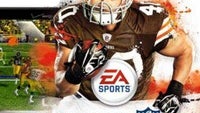 Football – that is what a great fraction of Americans have on their minds right now. That shouldn't come as a surprise as the next football season is kicking off in a matter of days. And something tells us that until then, a number of you are going to kill some time by playing video games.
That is why you should know that
there is a fake Madden NFL 12 Android app currently on the web
. You won't find it in the Android Market, but it wouldn't be surprising if it pops up in some third party software marketplace. What makes matters even worse is that the fake app contains malicious code, which you really wouldn't want running on your smartphone.
To start, the bogus Madden NFL 12 game is 5 megabyte in size, which surely makes it seem trustworthy. Besides, once installed, it disguises itself by using the icon from the real game. However, once launched, there is nothing football related nor any kind of game whatsoever. Instead, the app attempts to root the phone without the user's consent. Once it has obtained root access, the malware attempts to ramp up your phone bill by dialing premium phone numbers and sending texts to such.
It goes without saying that if you come across the aforementioned app, don't even bother downloading it. Grabbing the official Madden NFL 12 game by Electronic Arts will be definitely a lot more enjoyable.