Instagram 2.0 update brings new filters, speeds up processing 200 times
4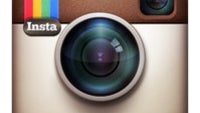 Photo editing and sharing Instagram has just rolled out its first major update bringing the version count to 2.0 and adding
new filters as well as improving processing times 200-fold
. Now, we haven't actually measured the improvement, but we'd take Instagram's word on it and to further convince us the app has introduced live previews to show that new speed boost.
There are
four new filters
included in Instagram 2.0 and those are Amaro, Rise, Hudson and Valencia. Check out the images below demonstrating the effects you can expect to see.
In addition, you can now
save larger pictures
with the actual resolution going up to 1936 x 1936 pixels. Sadly, for uploads you're still limited to 612 pixel squares.
One of the cool new tricks is adding a
tilt-shift effect to pictures
. This basically leaves a strip or a spot in the image focused and blurs out the rest creating an interesting miniature toy world effect. You can also fool around with borders easily adding or removing them in an instant depending on your mood and the aesthetics of a picture. So to sum it up, Instagram 2.0 brings:
- Instant live filters and live tilt-shift,
- 4 new filters,
- Turn borders on and off,
- Rotate photo after taking,
- Filtered photos save in high-resolution to photo library.
Plenty of reasons to update a free app, aren't there? Feel free to share your impressions of the new Instagram in the comments below.