Infinity Blade 2 graphics shown off on video, to be flashier than its predecessor
5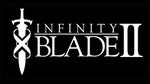 When the iconic hack-and-slash RPG Infinity Blade hit the Apple App Store, it made those who played go "Wow!" with its fascinating atmosphere and detailed, flashy graphics. And it looks like the same ingredients have been thrown together when developing its sequel, Infinity Blade 2, as it becomes evident from the video the guys from Epic Games and Chair have posted online.
But the level of visuals has been kicked up a notch taking full advantage of that extra processing power the dual-core A5 chip is capable of delivering. The result is even flashier graphics and more impressive special effects, which combine to turn the game into an "art experience".
Infinity Blade 2 is scheduled for release on December 1, so if you are a fan of its first iteration, you might want to mark that date in your calendar. Until then, feel free to check out the video below, and do not hesitate sharing your thoughts with us in the comments.