Indoor Google Maps for Android come to London just in time for the Olympics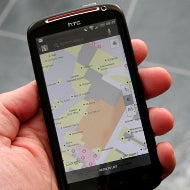 Google must have carefully timed the release of its indoor Google Maps (see our overview
here
) coverage to extend to the UK today. The Olympics host country is now being graced with navigation in the interior of stadiums, museums, shopping malls and so on, all with the help of your trusty Android device.
The list of interiors also includes transportation venues like stations and airports, so you don't get lost on your way to the festivities. You have to zoom in on the real estate object of desire, and it will show you what's inside, complete with floorplans and level switches.
For now it seems that Google has partnered exclusively with London venues, and you can find your way in the likes of John Lewis and Selfridges there, but not in other cities, but we are sure it is just a first step to many more covered places for shopping and entertainment coming the Google Maps way in the UK.