India says it won't give in to any more demands from Apple
33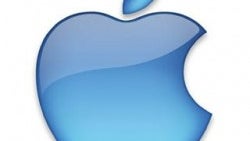 For its fiscal fourth quarter ended in September, Apple reported that
sales in China declined by 30% on a sequential basis
. But Apple had already seen the writing on the wall, and was hoping to sell the iPhone, iPad and Apple Watch in another region where smartphone sales are hot. That would be India, the second fastest growing market for smartphone sales in the world.
The Indian government had given Apple and other tech companies some concessions last year. The country relaxed a regulation that required foreign tech companies to locally source 30% of products sold in a single brand store, such as in an Indian based Apple Store. The Indian government won't relax that regulation specifically for Apple any further since it will look like the government is bending to the desires and will of just one company. Apple has reportedly written to the Industry Ministry asking for lower import and excise duties, and these requests are also likely to be shot down by the Indian government.
Apple currently has a 2% share of the smartphone market in India. While the country is the second fastest growing market in the world for intelligent handsets, poor economic growth means that the average Indian makes just $3.10 USD a day. 70% of the smartphones sold in India in 2015 were priced at $150 or less. Add to that the typical pricing for the iPhone, and it is no surprise that the top selling model in the country is the
Apple iPhone 5s
, priced at $300.
According to former Piper Jaffray analyst Gene Munster,
Apple can add 62 million additional iOS users in India
if it were to bring Apple's level of recognition in the country to the same level it has in China. To do that, Apple will need to open multiple units of Apple Stores in the region. This would require that Apple obtain further concessions from the Indian government. And that, as we pointed out already, is not likely to happen.
source:
Bloomberg