Inbox gets its official shutdown date and Google lies to users about Gmail
12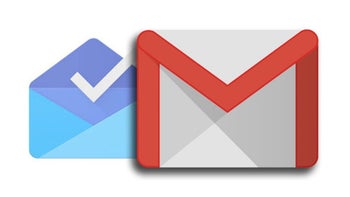 Google let Inbox users know quite a while ago that it would be shutting down the app in March 2019 and Google has continually promised that users' favorite Inbox features would be integrated into Gmail before anyone was forced to leave Inbox. Now, Google has put a specific date on the Inbox shutdown despite that promise not having been kept.
Inbox users have been getting a pop-up notification for a while reminding them that the app is going away and urging users to try out Gmail, but in the past day,
that notification
has gotten more specific. Now, the notification gives a more accurate timeline with the number of days left before Inbox is shut down and the countdown points to April 1st. Unfortunately, right after that Google straight up lies to Inbox users by claiming that "You can find your favorite Inbox features in the Gmail app."
As an avid Inbox user since the app launched, I can say unequivocally that is a lie. Gmail has gotten options to snooze emails, which is probably someone's favorite Inbox feature, but that's about it. Gmail still doesn't have all of Inbox's bundles (like Trips), it doesn't highlight actionable items inline (like attachments, places, etc), it doesn't have an option to save links to Inbox (instead it added Keep and Tasks to Gmail's sidebar, which isn't the same, it doesn't have an option to quickly archive all items in a group (be it a bundle or a group of messages from a specific day), and Gmail also doesn't have Inbox's option to pin messages or notes.
Maybe Google will surprise us and add all of those features in the next two weeks, but given how slowly features from Inbox have been added to Gmail, it seems pretty unlikely. In the meantime, users are being forced to leave Inbox and unless Google surprises us all with a major upgrade to Gmail, it seems poised to have lied about what Inbox users can expect when migrating to Gmail.