In with the old, out with the new: Apple iPhone 7 is outselling the iPhone 8
52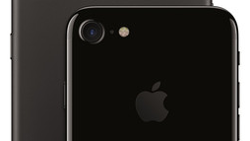 KeyBanc Capital Markets conducted an in-store survey of Apple iPhone sales and discovered something interesting. The 2016
Apple iPhone 7
is outselling this year's brand spanking new
Apple iPhone 8
. Usually, when the latest iPhone model is launched, it swamps older versions when it comes to sales. Last week, brokerage firm Jefferies said that weak sales of the iPhone 8 were to blame for a decline of 900,000 postpaid upgrades at AT&T during the third quarter. KeyBanc analyst John Vinh says that consumers don't see much of a difference between the iPhone 7 and iPhone 8, and are saving money by purchasing the former.
The analyst also noted that KeyBanc's survey revealed that many of those shopping for a new iPhone are waiting for the tenth anniversary
Apple iPhone X
to be released before making a decision on whether to purchase the iPhone 8. The iPhone X is supposed to be launched on November 3rd, and production shortfalls are going to make it the hardest to find iPhone ever. It carries the first OLED panel used on an iPhone, and offers an edge-to-edge display. Instead of Touch ID, Apple is using a new facial recognition system called
Face ID
on the device.
Apparently those choosing the iPhone 7 over the iPhone 8 aren't interested in the new additions to the latter model such as wireless charging, a more powerful A11 Bionic chipset, and the Portrait Lighting (iPhone 8 Plus and iPhone X only) feature that allows for the use of dramatic backgrounds when shooting selfies. But the difference in pricing is enticing. The Apple iPhone 7 can be bought at $549 and up while the iPhone 8 starts at $699.
source:
Reuters