In reality, Apple has far less patents that you would expect
41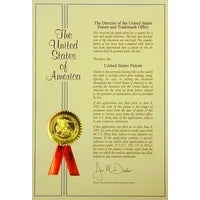 It is no secret that Apple has more than a few patents in its portfolio – both for
plain and practical
inventions and for
strange and wacky
concepts. However, it turns out that when compared to others, the amount of patents filed by Cupertino seems tiny when compared to what some of its competitors own in terms of intellectual property.
A recent study conducted by
Chetan Sharma
shows that with its nearly 12,000 patents, Samsung is the leader in that category, followed by Nokia and Alcatel-Lucent, which hold about 11,000 and 10,000 patents respectively. In comparison, Apple owns about 1,000 patents, which puts it far behind other companies, such as Motorola, LG and RIM.
Since Apple has filed a large amount of patent infringement lawsuits against its competitors over the past years, it is normal for one to assume that it owns far more patents than the rest of the players on the electronics market. However, the numbers clearly show that in reality it is the other way around. Nevertheless, the study takes into account only the raw number of filed patents without going into detail and analyzing what practical value they have, have they ever been put into use and whether the respective companies have ever profited from their protected ideas. Even though most of Apple's patents never see the light of day, Cupertino seems to be making the most of its good ideas, which is probably among the reasons for it to rank
among the most valuable companies in the world
.
If you are curious, feel free to check out the entire analysis by clicking on the graph below and see how other companies compare.