In Canada, the Sony Xperia Z3 Compact will cost you $599.99 USD
25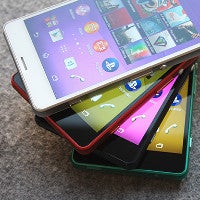 A Canadian consumer was able to pre-order the
Sony Xperia Z3 Compact
at Toronto's Yorkdale mall for a price of $599.99 USD. The fact that the pre-order was accepted means that the Compact version of Sony's latest flagship, will probably launch in Canada not terribly long after
the full-sized version of the phone is released in the country on October 31st
.
October 31st was believed to also be the launch date for the Sony Xperia Z3 Compact, but that is no longer the case. The reason for the change isn't known, but it could have been done at the request of the carriers that are offering the phone, or an attempt by Sony to build up enough inventory of the phone before launch.
The Sony Xperia Z3 Compact is unlike most "mini" versions of flagship phones because most of the specs on the device match what is available on the
Sony Xperia Z3
. The only major differences between the two models are the size of the screen (5.2 inches with resolution of 1080 x 1920 on the Xperia Z3, vs. 4.6 inches with resolution of 720 x 1280 for the Xperia Z3 Compact), battery size (3100mAh powering the Xperia Z3 vs. 2600mAh on the Compact) and RAM (3GB on the Xperia Z3 vs. 2GB on the Xperia Z3 Compact). Of course, the dimensions of both models differ.
But most of the other specs remain the same. Both phones feature a quad-core 2.5GHz Snapdragon 801 CPU and the Adreno 330 GPU under the hood. The two models offer 16GB of native storage, and a 128GB capacity microSD slot. Each have a 20.7MP rear snapper with an aperture of f/2.0, allowing for good pictures to be taken in low-light conditions. And the pair will each come to market with IP 68 certification for protection from dust and water; both have Android 4.4.4 pre-installed.
With the Sony Xperia Z3 Compact priced at $599.99 USD, we should see the Sony Xperia Z3 priced at $699.99 USD. That would match the original launch price for both the
Sony Xperia Z1
and
Sony Xperia Z2
.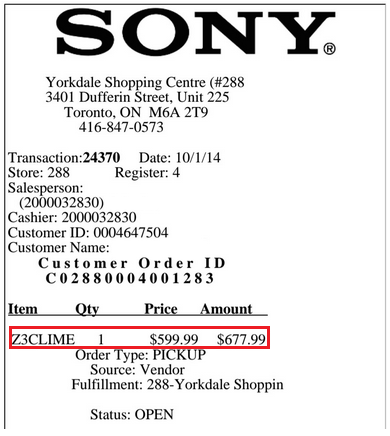 The Sony Xperia Z3 Compact will be priced at $599.99 USD in Canada
source:
MobileSyrup