If you were to buy the Galaxy S7, what would be your number one reason?
79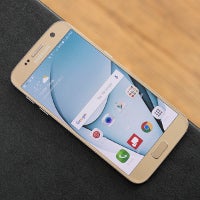 After shaking hands with the
Galaxy S7
for the first time at MWC 2016 in Barcelona a while ago, and then getting to know it more intimately during this past week,
our conclusion
is that the new flagship is more of an evolution than revolution. That's not to say Samsung hasn't found ways to improve upon its most important smartphone, so there are quite a few reasons to like the Galaxy S7—even compared to its predecessor.
For starters, the Galaxy S7 is more ergonomic, while also featuring IP68 certification, meaning it's dust- and water-resistant up to 5 meters and for up to 30 minutes. You can easily shower with this thing without it dying on you. Moreover, after a ton of negative feedback after the Galaxy S6, the microSD card slot is back with a vengeance, so you expand on top of that base 32GB storage as you see fit.
Furthermore, the camera of the new flagship has seen some pretty interesting changes, including a drop to a 12-megapixel unit, wider lens, and bigger pixels. Even on the software side, we've got a few new features, including
Always On Display
for checking the time, date, and notifications without waking up the screen, and
Game Launcher
for the gamers among us.

So, as mentioned, quite a few reasons. What is yours?