Always On Display demo on the Samsung Galaxy S7 and Galaxy S7 edge
56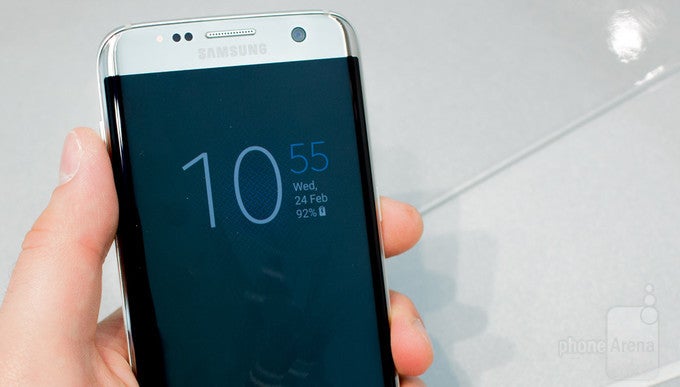 On the outside, the
Samsung Galaxy S7
and
Galaxy S7 edge
look familiar. The two aren't very different from last year's
Galaxy S6
and
Galaxy S6 edge+
, at least not when it comes to design. But under the hood, you get a ton of new goodies, including a faster processor and a better camera. And on the software side of things, the S7 and S7 edge have gained a few neat abilities. One of them is called Always On Display.
In a nutshell, the idea behind Always On Display is to have the Galaxy S7 and Galaxy S7 edge show basic information on the screen while in stand-by. This can be a clock, a calendar, or a static image, to give a few examples. You also get tickers for your missed calls and unread messages, along with a battery level indicator.
Now, you're probably thinking that having the screen lit at all times will drain the Galaxy S7 battery faster. And while you won't be wrong to say that, we must point out that an AMOLED screen's pixels draw power only if they're not showing black. That's why Always On Display uses black backgrounds, thus consuming minimum amounts of power. As a matter of fact, the feature could improve battery life, as you won't have to turn on the whole display anymore just to see the time. But you may disable Always On Display if you really want to.
For an in-depth demo of Always On Display in action, check out the images and video below, where we go hands-on with it on a Samsung Galaxy S7 edge. And if it sounds like something you'd enjoy using, do let us know in the comments!
UPDATE:
To clarify, widgets and images shown by the Always On Display have their location changed every once in a while. This is to avoid screen burn-in – a degradation of the screen caused by displaying a static image for long periods of time.