If this is the LG G5, do you like what you see?
64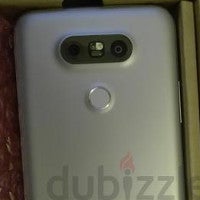 Week in, week out, we've been getting intel on LG's next flagship, the G5. Whether rumors, specific hardware characteristics, or just design leaks, it's fair to say that LG seemingly failed to keep its next big thing under wraps. Case in point:
Just earlier today
, a seemingly legit-looking LG G5 was spotted on a Emirati e-commerce site, complete with packaging and all.
Obviously, there's no telling if this is the real deal until we see LG execs unveil the G5 for the world to see at its February 21st event in Barcelona. That said, it won't be the first time that we get a glimpse of a major device days ahead of its announcement. If what we see does end up being the G5, what say you, do you dig the new design? What do you like or dislike about it? Let us know by leaving a comment below!