If the recent news has alarmed you about your privacy, these solutions may interest you
1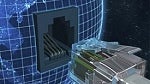 No, we are not advocating tin-foil hats or throwing your smartphone, tablet and computer into the trash, but there is no doubt that number of people were upset by the revelations from the news of the various surveillance and government intervention of media and political groups in the United States.
The news about the gathering of data en masse by the NSA had a lot of people in awe about their personal information and how it is used by a number of services used by millions every day.
A little over a week ago,
we offered a few picks of apps and services that are not being snooped on…yet
. If that got your creative juices flowing, and you have decided that you want to take a more active role in containing your electronic presence, but are not willing to "go off the grid," here are some additional services and applications that might interest you. These ideas will touch on your on-line activity using your computer or smartphone, instant messaging, and phone calls.
If you have not looked, there are a number of security and encryption tools available, so our picks are not the end of all options, but they may be a good starting point. If all else fails, you can always opt for the tin-foil hat.