If smartphone and TV profits dwindle, Samsung could turn to making car components
30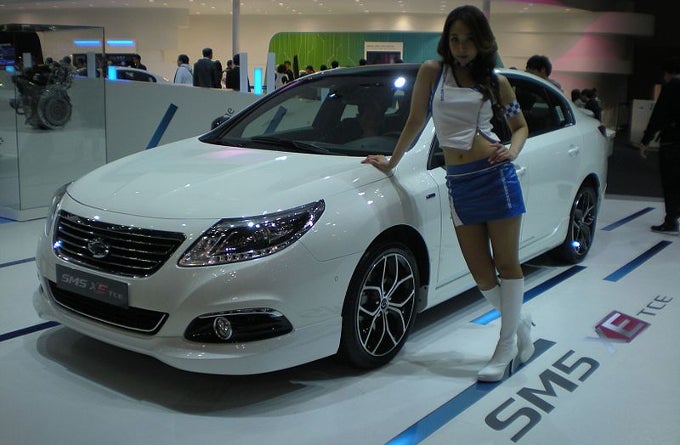 Samsung is currently doing pretty well
when it comes to smartphone and TV sales, but, with the constant pressure exerted by other top (and rising) companies, there's no guarantee that things will remain like this for a long time.
According to an article from The Korea Times, Samsung is well aware of the uncertainty that the future can bring, and is getting ready for an eventual "post-smartphone age." Reportedly, a Samsung official recently declared that "there's a point when returns [in the smartphone and TV businesses] will slow and there's no visible way to change that." The Samsung official further mentioned that the company itself needed change, as its "conventional business models" are "increasingly being challenged."
The change that Samsung is eyeing may come from the automotive industry. Rumors have it that Samsung is currently in talks to acquire Magneti Marelli, a car component maker owned by Fiat Chrysler Automobiles, for around $3 billion.
Entering
Even for Samsung, the future is uncertain
the auto parts business would allow Samsung to diversify its sources of income, and, more importantly, to keep pace with other tech giants - like Google (which builds self-driving cars) and Apple (which seemingly plans to
launch its own car by 2020
). Samsung is already a vastly experienced maker of flash memory, displays, chipsets and other sensors, and its know-how should be an asset in the automotive industry. For now, however, the company isn't confirming plans to buy Magneti Marelli, or any other car component maker.
Interestingly, Samsung Vice Chairman Lee Jae-yong is in the board of directors of Exor, Fiat Chrysler Automobiles' holding company, so he has strong ties with the automotive industry. It's said that Lee Jae-yong recently discussed "several issues" with people in charge of the Fiat group, and that he's routinely exchanging opinions with leaders of BMW, Ford, or Toyota.
Another interesting fact: Samsung has a 19.9% stake in Renault Samsung Motors, a South Korean car vendor. However, RSM is merely re-branding and slightly modifying cars built by Renault (or Nissan, in the past), so it's not really a car maker.
Even if Samsung buys Magneti Marelli, we'll likely not see Samsung cars roaming around anytime soon. It looks like the company simply wants to be at the core of making cars, which is different from entirely developing and selling them.