Qualcomm says Apple's iOS update fix shouldn't prevent U.S. ban on the iPhone
6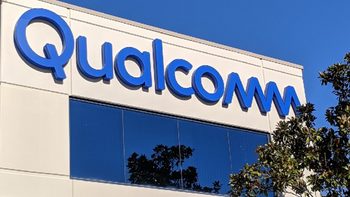 On March 26th, the U.S. International Trade Commission (ITC) will decide on whether to issue an exclusion order against Apple, in effect banning certain iPhone models from being imported and sold in the U.S. Last week, Apple said that an update to iOS removed the power saving feature
that infringed on a Qualcomm patent
according to an ITC judge. The company said that it didn't think any earlier iPhone models infringed on the patent, but disseminated the update as a result of Qualcomm's claims.
Apple has told the ITC that a ruling that prevents it from importing iPhone models with Intel modems will stop the competition between Qualcomm and Intel that is necessary for the development of 5G (as a side note,
Qualcomm did introduce a new 5G modem chip today
). Intel says that an ITC exclusion ban against the iPhone will force it out of the modem market. Meanwhile,
as noted by Seeking Alpha
, Qualcomm filed some paperwork with the ITC today. The document from the chip maker states that Apple's iOS update workaround contradicts the latter's argument that its phones should not be banned by the ITC.
"While Apple speculates about the adverse effects of an exclusion order -- and assumes that Apple and Intel will act against their economic self-interest and out of step with their public disclosures -- it is undisputable (sic) that failure to enter an order in the event a violation is found would deprive Qualcomm of the fruits of its decades-long commitment to R&D and weaken its incentive to innovate."-Qualcomm
Apple, obviously, has asked the ITC not to impose an exclusion order. Instead, it has asked the agency for six additional months to complete any changes needed for the iPhone to become "infringement-free," and to have the changes examined by U.S. Customs.