Qualcomm reveals its second generation 5G modem, the Snapdragon X55
6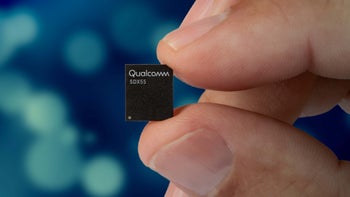 The first smartphones with 5G capabilities are just about to become a reality, with the upcoming
Mobile World Congress
poised to host at least a couple of announcements for 5G handsets. Qualcomm, the provider of the modem that will allow said phones to have 5G, isn't just lounging back, waiting to cash in on the hype, however.
The chip maker announced today the second generation of its 5G modem: the Snapdragon X55. That's right, before phones with the first gen are even commercially available, the second generation is already in the pipeline. It's a good sign that despite Qualcomm's competitors being far behind, the company is keeping its momentum by pushing its tech even further. The new chip is still months away from product integration. Qualcomm says manufacturers are just beginning sampling and the first smartphones that will have the Snapdragon X55 can be expected in late 2019. But now, let's see what improvements is Qualcomm bringing with the X55.
More gigabits than you know what to do with
First off, the number most people care about when it comes to connectivity – download speed. With the Snapdragon X50 (previous model), Qualcomm managed to achieve about 4.5 Gbps of peak download speed. With the X55 the company is pushing it even further, claiming the new chip can reach 7 Gbps. Of course, those speeds will be far from what 5G networks will offer initially, but it shows the potential of 5G is constantly growing.
Now, if you don't care about 5G then you'd be happy to hear that the new chip, just like its predecessor, combines in itself 4G and even 3G connectivity as well, and is bringing improvements to those as well. Specifically, when it comes to 4G LTE, the Snapdragon X55 will support Category 22 LTE that can reach download speeds of up to 2.5 Gbps.
That's already far more than what a mobile user reasonably needs, but the X55 is meant for more than just smartphones. The modem will bring 5G to all sorts of devices, from wireless routers to laptops, tablets and even "extended reality devices" as Qualcomm calls them (basically VR headsets), which notoriously demand very high bandwidth.
The new modem will also support dynamic spectrum sharing between 4G and 5G bands. This will help both network providers when deploying the new technology and users to have a more seamless user experience. For the time being, both networks will have to work together to provide a stable connection in all conditions.
The Snapdragon X55 is bringing along an entourage
Qualcomm isn't releasing the Snapdragon X55 into the wild alone, however, the company is also launching a new 5G mmWave antenna module and more advanced modem-to-antenna solutions. Those are meant not only to complement the capabilities of the new modem but also to improve power efficiency and design constraints, promising better battery life and sleeker-looking smartphones. It's expected that Qualcomm's first 5G modem will be quite power hungry and notoriously tricky to cool down, so advancements on that front are definitely good news.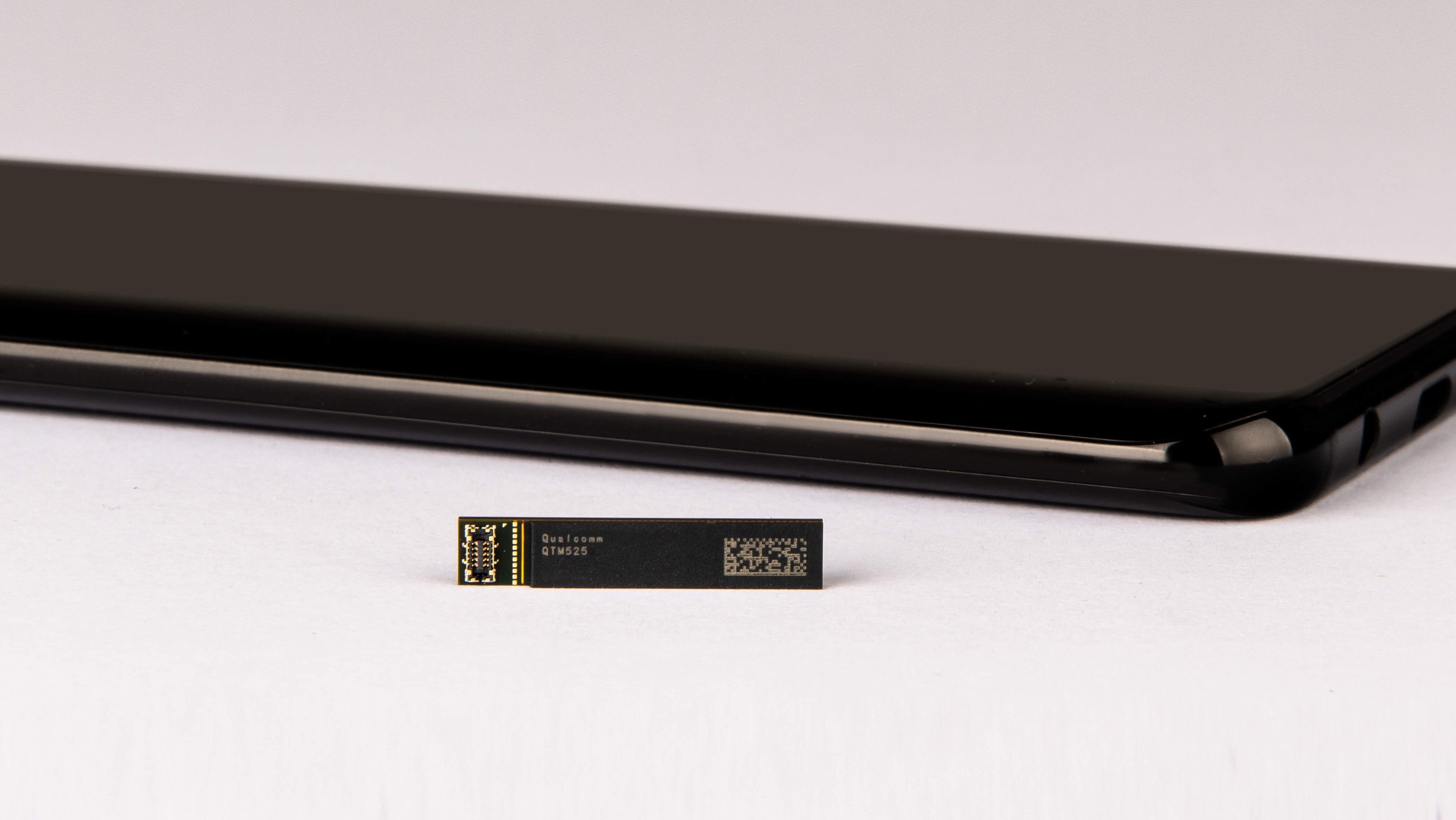 The new QTM525 antenna module is seriously small
Naturally, Qualcomm will be showing off its tech at MWC in just a few days. Not the new modem, though, it's far too early for it to make an appearance. However, attendees at the event will be able to experience 5G thanks to the Snapdragon X50. The booth will also showcase cloud processing over a low-latency 5G link, one of the other benefits of the next-gen technology.
Qualcomm's corner at MWC probably won't be the busiest one at the Congress, considering all the releases we're expecting to see in the upcoming days. Still, we all know how important its components are for smartphones, so it's definitely worth paying attention to what the company is working on. After all, it won't be long before their latest developments find their way into our hands, tucked in one smartphone or another.