ITC rules that Samsung and Qualcomm did not infringe on NVIDIA's GPU patents
20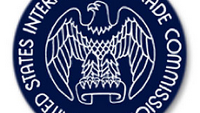 The ITC has ruled that Samsung and Qualcomm did not infringe on patents owned by chipmaker NVIDIA. The suit was filed last year, and revolves around patents on GPU chips owned by NVIDIA.
The latter took the issue to the ITC
, requesting that Samsung devices using Qualcomm's Adreno graphic processor, ARM's Mali GPU, or Power VR's graphics design be banned from sale in the U.S.
Judge Thomas Pender said that Samsung did not infringe on a couple of NVIDIA's patents, but did infringe on a third. However, the judge ruled that patent to be invalid because it was not considered a new invention. NVIDIA developed the first graphics processing chip, and started marketing it back in 1999. The company claims that it should have been paid licensing fees by both Samsung and Qualcomm.
Qualcomm includes the Adreno GPU with its Snapdragon chipsets, used on smartphones including several Samsung models.
Samsung is said to be working on its own GPU
which might be employed on its Exynos chipsets as soon as 2017. Currently, Samsung uses ARM's Mali GPUs on its Exynos chips.
source:
Reuters