ITC delays ruling on Apple's suit against HTC until Dec 19
19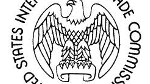 The final ruling by the 6 person ITC panel on whether or not HTC infringed on Apple patents has been
delayed until December 19th
. The critical ruling was
originally supposed to be announced on Wednesday
and if the court upholds the original ruling from July, the Taiwan based company will have been found to have infringed on a pair of Apple patents. That result could lead to a request from Apple to have
HTC products banned from sale in the States
, where the company gets half of its revenue.
When the initial ruling was issued in July, other Android manufacturers and Google worried that
Apple could end up successfully asking the court to stop the sale of all Android products in the U.S.
and this led Google to
give away nine of its patents
to HTC to use as
ammunition against Apple
. In addition, Google then offered to
purchase Motorola Mobility
in a patent play.
The final ruling from the ITC on the Apple suit against HTC was originally expected on December 6th, but was rescheduled for December 14th
before being
changed once again
to December 19th.
source:
Reuters