ITC rules that HTC is violating two Apple patents, threatens all of Android
99+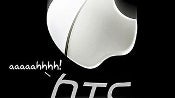 In a legal victory for Apple, the International Trade Commission (ITC) has ruled that HTC is in fact infringing on two of the ten patent filings listed in a complaint by Apple. We call this a legal victory only because this case is far from done, and has a wide range of outcomes that could occur. In the worst case, these two infringements could lead to HTC being prohibited from importing phones to the US, and could provide more power for Apple as it moves forward in its case against Motorola which covers similar claims. However, it is also very likely that this will all come to nothing.
Legally, Apple only needed a ruling in their favor on one patent infringement claim, but they have gotten two. This is just an "initial determination" and will require confirmation by a panel of six ITC members. As a worst case, if the panel upholds the ruling, HTC would be banned from importing Android phones to the US. However, Apple has also been found in violation of patents held by S3Graphics, a company which HTC is in the process of acquiring. So, Apple and HTC could ultimately come to a settlement that would not end in HTC being banned from US soil.
The bigger problem is that the rulings in Apple's favor are in regards to technology that is central to Android. Patent expert Florian Mueller details the two patents, saying that one is for a "real-time signal processing system for serially transmitted data" and the other is regarding a system which recognizes and allows users to interact with on-screen information like addresses and phone numbers. Both of these processes are at the core of Android itself, and so could cause problems for any Android phone maker.
HTC has already
called out Apple
, saying that the company should compete in the marketplace not in courtrooms. And, while we don't want to take sides in this battle, the US patent system as a whole seems to need a major overhaul if a company can get a patent regarding interacting with specific on-screen data like a phone number. It just doesn't seem like tapping on a phone number to launch a dialer should be something to start a lawsuit over.