IDEA mobile winners: Nokia Lumia, HTC 8X/8S, and Paper; loser: Apple
18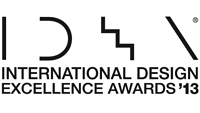 The Industrial Designers Society of America (IDSA) is an organization that has taken it upon itself to be the standard bearer of excellent industrial design. Every year, the organization accepts nominations for it International Design Excellence Awards (IDEA) in a range of categories, and the big winners this year in mobile were the Nokia Lumia series, the HTC 8X and 8S Windows Phones, and Paper. And, the big loser this year was Apple, which failed to even garner a nomination for its highly marketed industrial design.
First, it should be noted that these are the awards for products released in 2012, so the HTC One was not eligible for nomination, though we certainly expect it to be on next year's list. The nominees were gathered from December 2012 until February 2013, with the finalists announced in March. In the Communication Tool category there was a pretty solid number of nominations including Samsung's ATIV product group, the
Motorola RAZR HD
,
RAZR HD MAXX
, and
RAZR 'M' Mini
, the
Nexus 4
, the
LG Optimus G
and
Optimus G Pro
, the
BlackBerry Z10
, and
Asus Padfone Infinity
.
But, despite all of the Android competition (and BB10 device), Windows Phone swept the awards. The Nokia Lumia range (
920
,
820
and
620
) took home the gold medal for device range due to its "commitment to purity and... attention to every detail" which resulted in "products that are simply built better, ensuring a deep collaboration between engineering and design; and making certain that the products are always human and feel natural." On the individual device awards, the
HTC 8X Windows Phone
took gold, while the
HTC 8S
took silver, because of their "simple design that works in harmony with the user interface." It seems that the use of color, and the Windows Phone OS design were big hits with the IDEA judges.
In the Digital Design category, the sole OS nomination was BlackBerry 10, and it faced a number of apps including the Obama for America mobile campaign strategy, Smart Home app, LUNATIK REWARDS App, Smart Whisen App, Mr. Note app, the Aura multiuser multitouch interface, MyFord Mobile app, the OUYA, GE Energy MyFleet application suite, WeMo iOS App, larklife, and Sunder app.
But, the big winner was not really a surprise,
Paper by FiftyThree
got the gold. Paper is a beautifully designed app for the iPad, and it won the award for good reason. The idea behind the app is to give iPad users a way to capture all of the ideas that would have traditionally begun life on paper, and the result is an app that is, according to the IDSA, "simplest and most beautiful way to create on the iPad." Nabbing the silver in the category was the Teemo travel app.
What do you guys think? Did the right products win? Were the right products even nominated to begin with? Let us know in the comments.