IDC predicts Android market growth to end, and Windows Phone to beat out iOS
41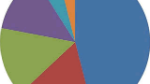 It looks as though Android's meteoric rise in the smartphone market may be coming to an end, at least according to a new report by IDC. The report says that Android's growth could end this year, and by 2016, Windows Phone may pull ahead of iOS. It's hard to believe though, given that we've seen a couple of reports from
comScore
showing
Android sales
are still on the rise. Of course, as far back as last year,
Gartner was predicting
similar numbers.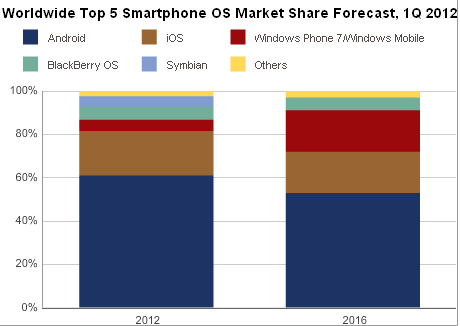 The numbers are looking at the overall smartphone market between 2012 and 2016. According to IDC, Android is expected to stay the dominant player in the market, although its share is expected to drop from 61% to just 53%. iOS and BlackBerry are expected to stay about even over the next 4 years, which is something of a surprise given the state that RIM is in right now. The big mover is expected to be Windows Phone. IDC is reporting that WP will jump from just 5.2% of the market this year to 19.2% in 2012, which would put it just above iOS, which IDC has at 19% four years from now.
IDC is also saying that overall mobile phone shipments will grow from 1.7 billion handsets this year to 2.3 billion in 2016, with smartphones continuing to gain share and offset the decline of feature phones.
At the least, IDC doesn't seem to expect much from newcomer Tizen, but overall we'd say the numbers seem reasonable, barring some sort of catastrophic move by one of the big players.
Recommended Stories