I used the Samsung Galaxy Note 9 for three months — here's what I loved and hated about it
55
This article may contain personal views and opinion from the author.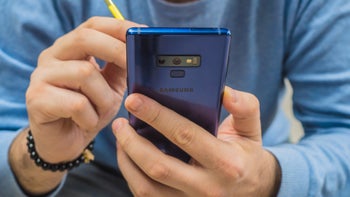 So, I've been using the Samsung Galaxy Note 9 for the past three months nearly non-stop, and aside from a cracked screen that cost me a certain sum to get fixed, my overall experience was superb Admittedly, I've had a very soft spot for Samsung phones over the years, and while I wasn't very fond of the Galaxy S6 and S6 edge, almost all Samsung phones ever since have caught my attention one way or another. Say what you want, the Galaxy S8 remains the sexiest phone in recent memory, and my mind can't be changed. Now that I've used the Note 9 for so long, I admit I've grown very fond of it and genuinely feel sad that I will have to part ways with it... for a while, that is. Yet, I keep comforting myself that there's plenty more fish in the sea, which in this case are nothing else but high-end flagships and other exciting phones for me to try out.
So, I've been using the Note 9 for more than three months, and while it's not a polarizing device at all, I feel like I absolutely need to share my first-hand impressions with you. As usual, we have to take the good and the bad, so not everything you read down below will be in the Galaxy Note 9's favor.
Of course, all points I've made are purely subjective and it's okay to disagree.
What I loved about the Note 9
It's sexy
It still mesmerizes me how Samsung packed so much stuff in so little space - aside from the aforementioned headphone jack which definitely takes up some precious space, the Note 9 also has a large S Pen inside, as well as a hefty 4,000mAh battery, all of which require their fair share of physical space. Having achieved all that, Samsung also went out of its way to create a sexy device that playfully beckons you to grasp it with your hand, caress its silky smooth back, and feel its smooth curves against your bare skin.
Of course, the almost perfect symmetry at the front is another design aspect that I adore. As of now at least, it seems that the Galaxy Note 9 will remain the last fully-symmetrical Samsung phone, with a display unobtruded with neither a notch nor a punch hole. I was very partial to Samsung's stubbornness to go the easy way and adopt the notch in 2018, so I will definitely cherish the Note 9 as the epitome of the old-school phone design. Heck, who am I kidding, I will likely be drooling all over the Note 10 as well, punch hole or not!
Unmatched customizability
Yes, it's 2019, and yes, I'm still a customization freak. I just like things going my way, and when it comes to extensive customization, Samsung is still king to me. Being an Android device, it's already pretty customizable right out of the bat, but Samsung has made many other aspects of its interface inherently customizable, which is right up my alley. I've spent lots of time tweaking every aspect of the Note 9's interface to suit my liking and am grateful that Samsung allows me to customize everything ranging from the Always-On display to the system-wide font itself. Add the fact that SwiftInstaller works with non-rooted Samsung phones and you've got yourself a winner for sure. From a customization standpoint alone, I feel that Samsung has been nailing it for the past couple of years and is still unmatched in this regard by none of its competitors.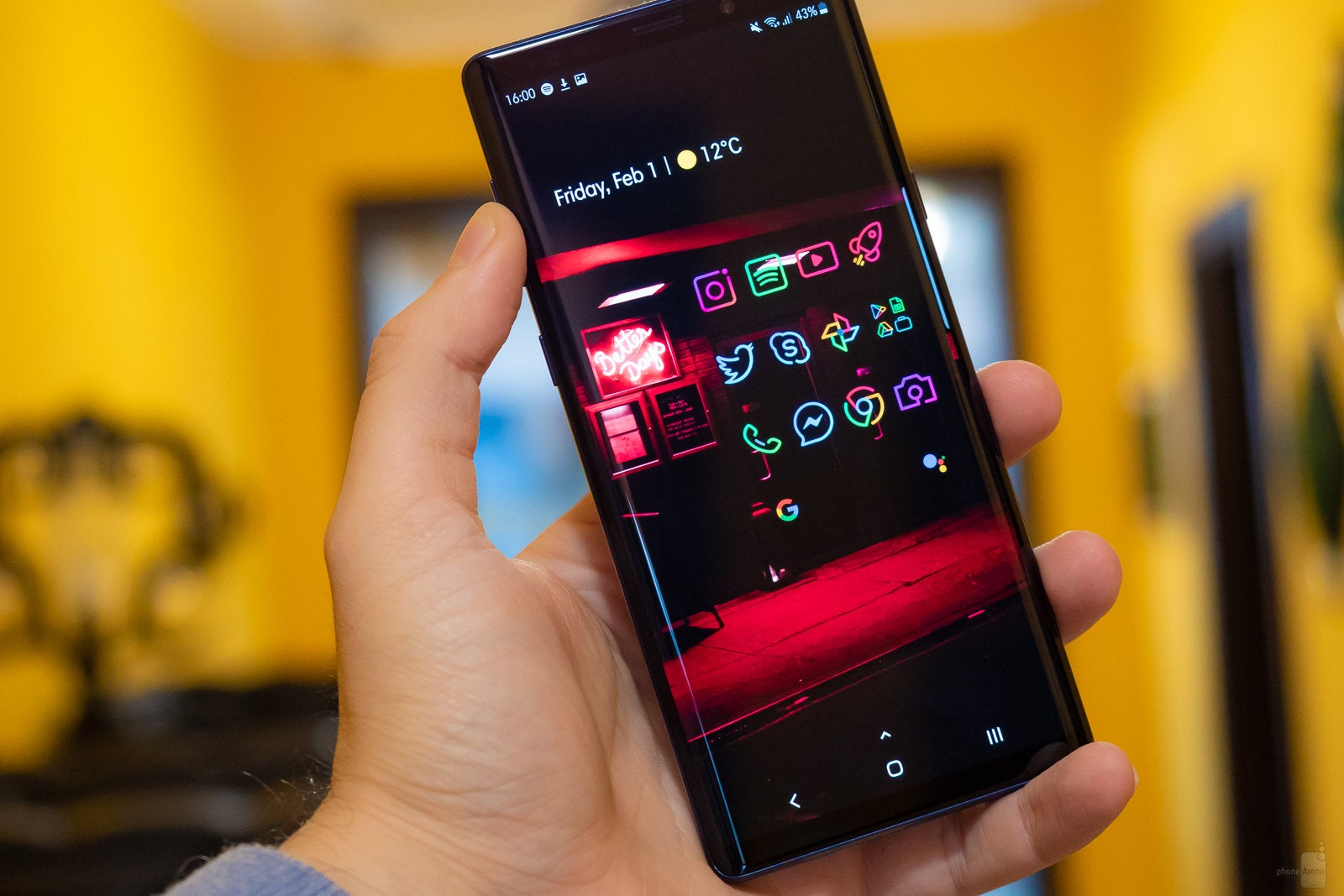 And this isn't even its final form yet
All phones should have a customizable always-on displays
We never knew we needed such a functionality until we got it, and I'm glad that Samsung's implementation is the best one I've seen. LG's take on the matter is close second, but I really, really, really love the Note 9's AOD, simply because it's so customizable and useful, battery life be damned. The colors, the different clock faces, the ability to interact with it without ever having to unlock the phone are the main motivators behind my fondness for this small interface functionality. Oh, and how could I forget - the ability to pin a note jotted down with the S Pen on the AOD has been more than useful on many occasions. I got OneUI nearly two weeks ago and while it slightly limited certain customization aspects (the Clockface app I used to customize the Always-On Display is sadly unsupported on OneUI), it made the device even better in my eyes thanks to the system-wide Night Mode, which is a godsend.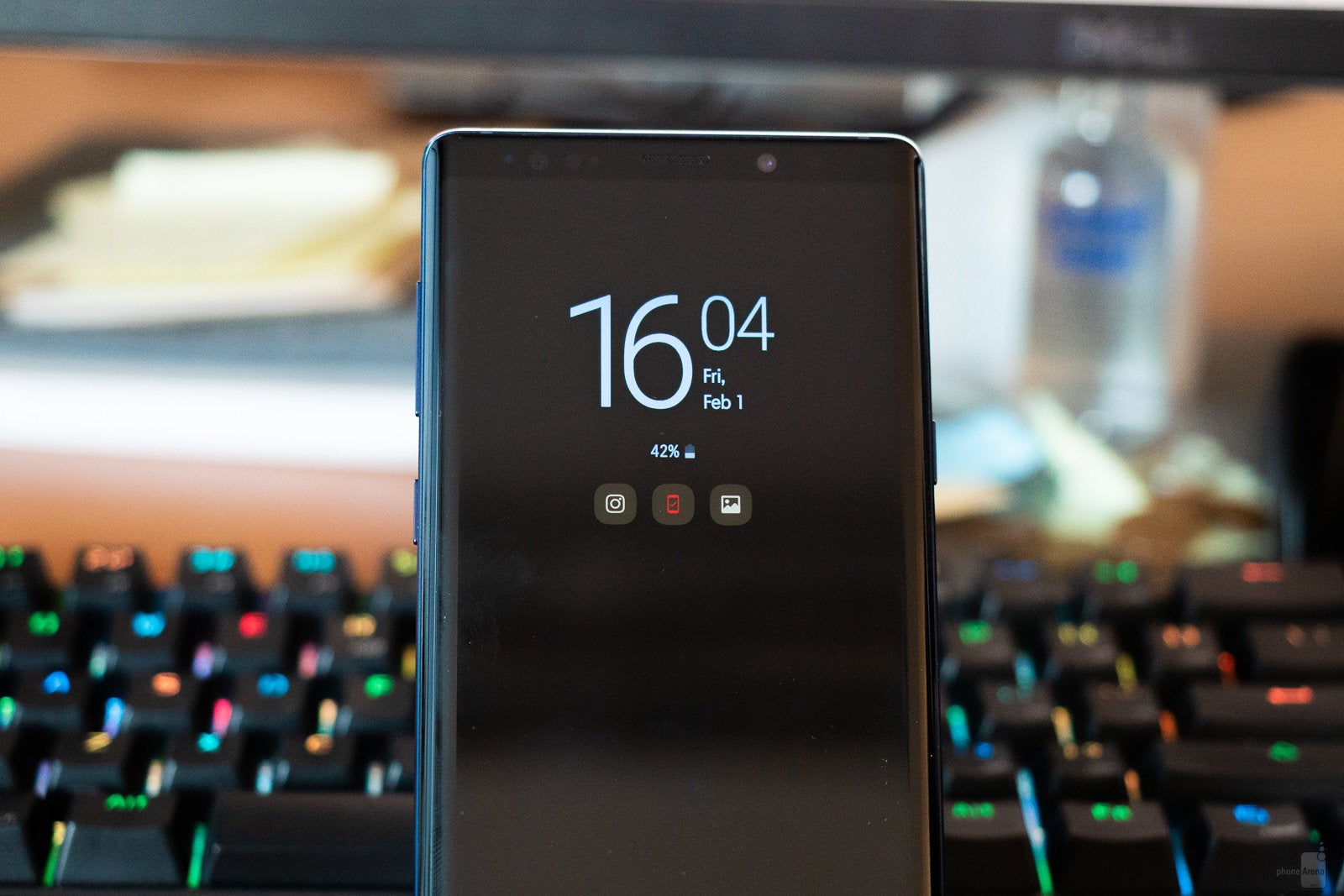 It has a headphone jack
Yes, I'm one of
those
people, and while my opinion on the matter may contradict with some of my colleagues', it's purely driven by my own personal experience. I'm using wired headphones at least 8 hours a day and phones without a 3.5mm audio jack
usually
get an almost instantaneous "no-no" from me. Before I got the Note 9, I had used a OnePlus 6, a Galaxy S9+, and a OnePlus 5T back-to-back throughout 2018, and there's something common with all of these - they have headphone jacks. I am not a fan of Bluetooth headsets and earbuds as I certainly don't entertain the idea of having
one
more device to charge overnight; additionally, the plug-n-play nature of wired headphones is still vastly superior to the unpleasant ordeal of pairing certain Bluetooth headsets to certain Android phones.
To me, wired is still the superior option, call me whatever you want.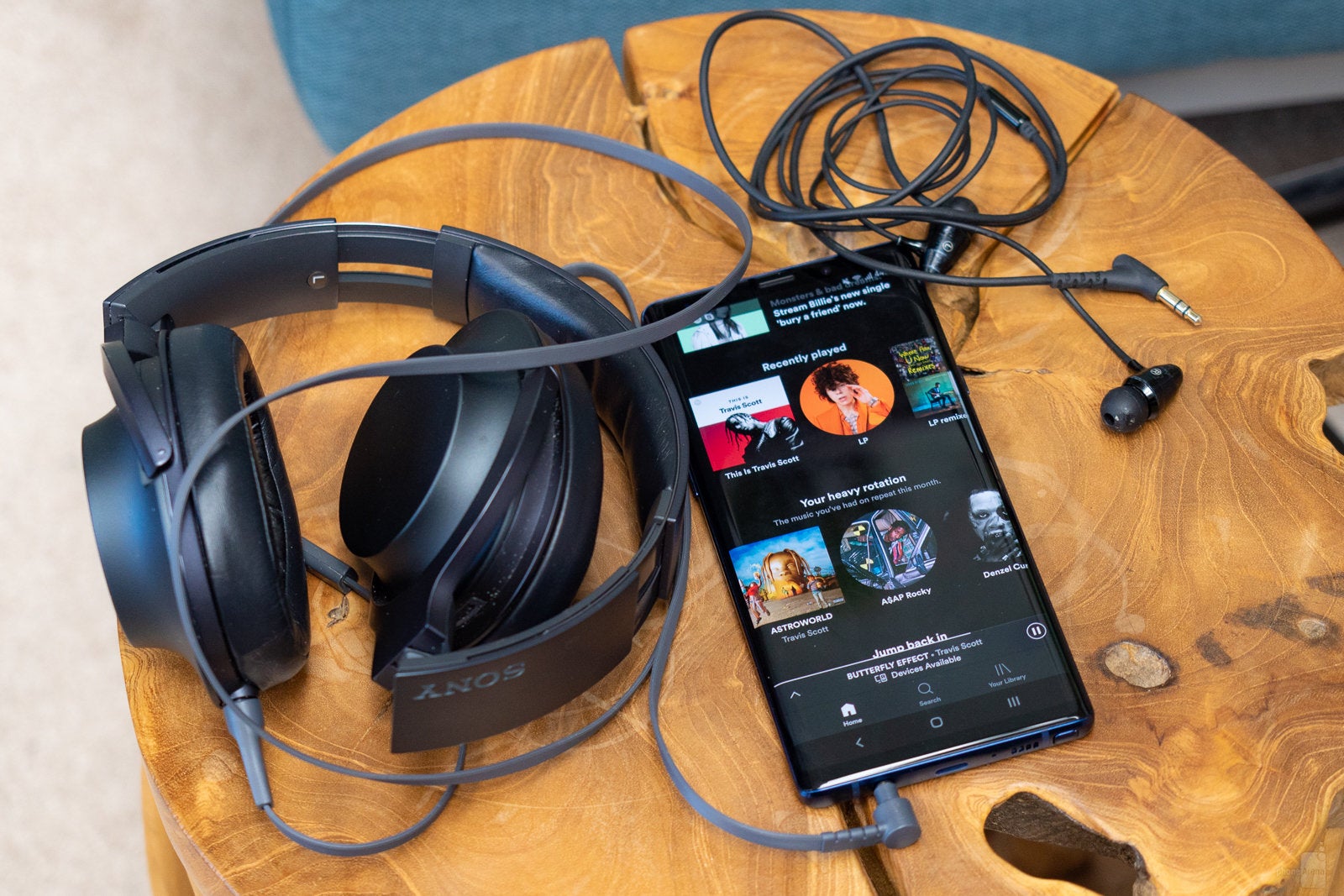 No regrets - my life is not truly wireless just yet
Love me some stereo speakers
Unironically listening to loud music in public through your phone's loudspeakers should definitely be prosecuted as a crime against humanity, but having potent speakers is definitely something I really like in the Note 9. I have found myself blasting loud Spotify tunes while in the shower more often than I'd like to admit, and watching stuff on Netflix while doing the dishes make mundane chores something to look out for, especially in stereo sound. Ok, doing the dishes is hardly pleasing, but you catch my drift.
It has a bright and large notification LED!
Okay, I never thought I'd see the day when notification LED would fall out of grace, but the advent of truly bezel-less fullscreen devices is bad news for this "classic" Android feature. I also really hate those small and pesky notification LEDs that are hard to make out even from up close or, God forbid, only light up in one color. Of all Android vendors that are still putting this user-friendly hardware feature on their phones, Samsung has always had the best implementation by employing a bright and large LED, making it easy to see discern between the different notification types even from afar.
Green light
? It's probably a chat message that could be ignored.
Red light?
Oh, it's got to be a missed call, I should probably check up who called.
Lockscreen wallpapers, a gimmick I grew to love
I mean... yeah? It could be a stupid gimmicky feature to you, but I like it very much and often go out of my way to snap 15-second 4K videos in the odd 18.5:9 aspect ratio to use as pleasing lockscreen wallpapers. Usually, these are videos of my cat doing cutesy cat stuff, and admit it, who wouldn't want a cat video on their lockscreen!?
I mean, look at it:
Oh, sweet battery life
I'm a heavy user, and I'm almost always doing something on my phone. It's a really bad habit, I know, but it's just how I fly these days. Samsung phones have hardly lasted me more than a day and I'm almost certain that up until I got the Note 9, no other Galaxy device could last me a second day even with extreme battery-saving measures in play. Thank God for that 4,000mAh battery at the rear, which give me the peace of mind to enable the WQHD+ resolution of the display, turn up the screen brightness a bit, leave the Always-On Display at maximum brightness, and have all other features of the phone enabled without having to worry that the battery will die on me during the day. Galaxy phones have never had wow-worthy battery life, but the Note 9 is alright in my book.
It elevated the power-user in me
Admittedly, the Note 9 is a power-user's dream, and while my ego is not big enough to label myself as such, I really feel like the phone urged me and pushed me to make full use of all its little productivity features scattered around the interface. Using the S Pen to easily add little edits to certain images in Photoshop Mix and Fix, as well as unleashing my amateurish artsy side in Photoshop Sketch and PENUP felt so natural and intuitive that I now find myself fidgeting around with the bottom right portion of each phone I touch, looking for an S Pen stylus. Using the accessory for quick note-taking when the screen is off proved to be an immensely useful albeit underrated feature when you're in a relative hurry and can't for the life of you find a pen and some paper lying around. Yes, I am still one of those people that write faster the old-fashioned way and can't deal with auto-correct while in a hurry. Additionally, pinning notes to the Always-On Display is a great way to do your shopping in style.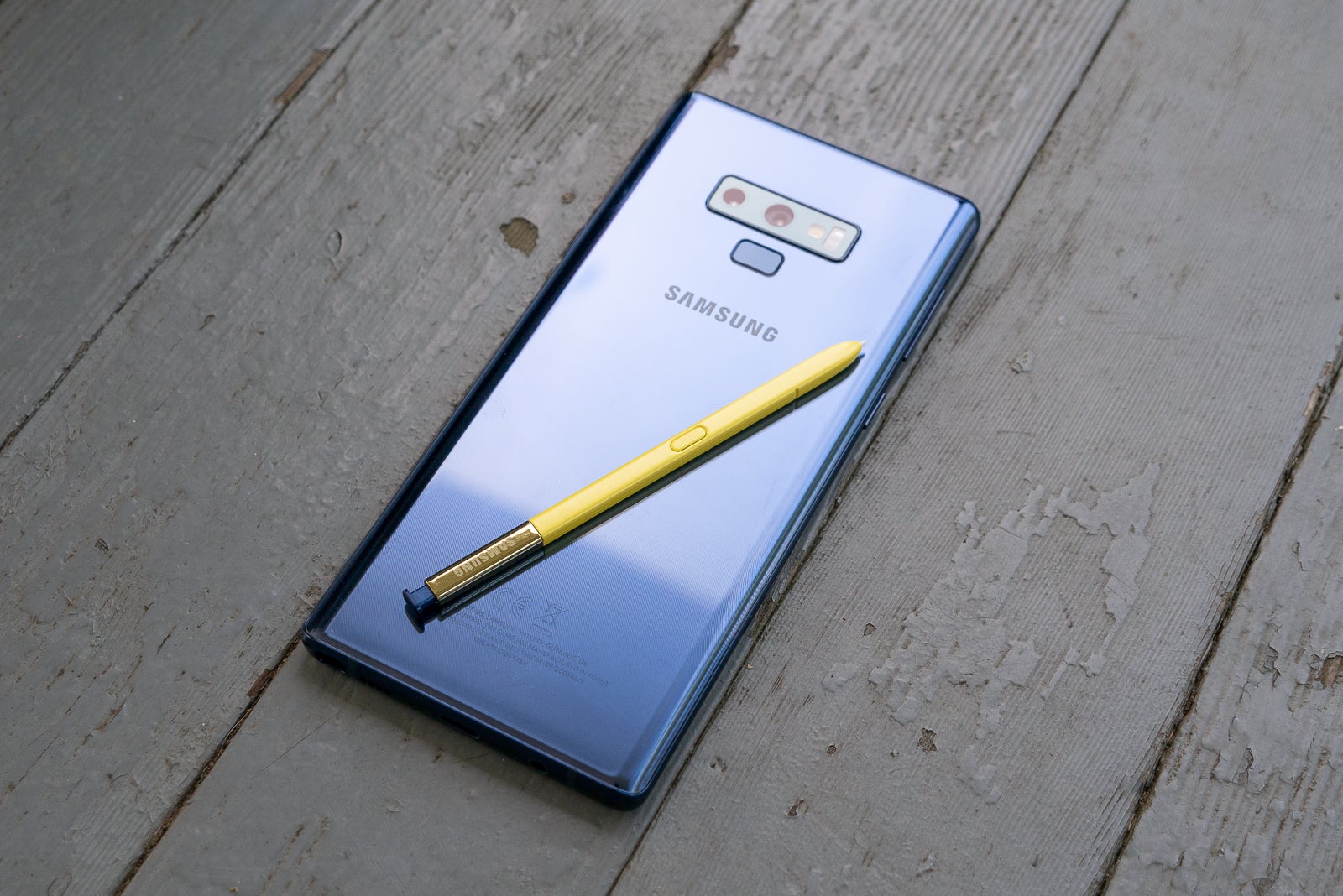 The S Pen is as useful as it gets
You might also find it a bit funny, but I found myself using the Note 9 with the DeX dock, and... the experience was not as bad as I anticipated it to be. Using your phone in a desktop-like interface felt very intuitive and familiar, but what really surprised me was that I actually enjoyed working on such a setup. Yes, I worked from my phone for three days in DeX mode and lived to tell the tale: the phone coped with my heavy browsing, multi-tasking, word processing, and some basic image editing workflow admirably. It's not advanced enough to fully replace a PC, not at all: it's a very niche functionality but I think that Samsung's definitely on the right track when it comes to boosting up a phone's functionality.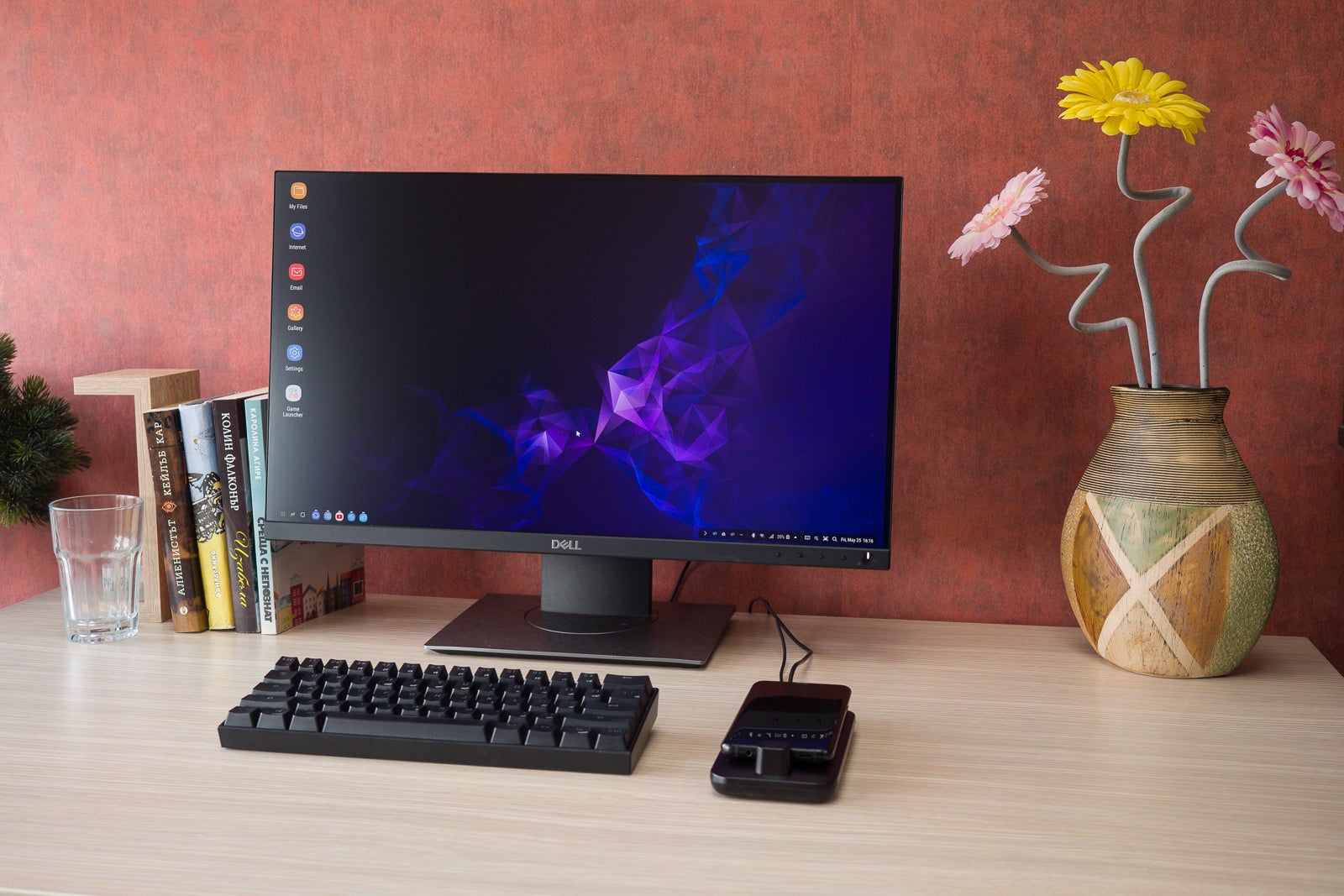 DeX mode - not as bad as I anticipated
However, not all is roses. There are a few things that either annoyed me or left me indifferent. As we have to take the good with the bad, I feel that I should mention what Note 9 features I developed a disdain for:
What I disliked about the Note 9
The haptic feedback
As my
co-worker and friend Paul pointed out
, Android manufacturers love to make excellent phones... and then put a totally-disappointing buzzer inside that feels tinny and simply begs you to disable vibration feedback. The Note 9's vibration motor is not exactly tinny by any means, but it is certainly lagging a bit behind your interactions with the screen. To you, this could either be a non-existent or a really petty problem, but to me, it's a major gripe I have with the phone. Having played around with the LG V30 and the Pixel 3, I know that good Android vibration feedback certainly exists, but Samsung is just not there yet, and unless we as customers provide it with the respective feedback, we'll likely never see improvements in the, uh, haptic feedback.
The camera
This might come as a bit of a surprise to some of you, but the Note 9's camera isn't very good, especially when you compare it with some other Android devices like the Huawei Mate 20 Pro and the Pixel 3 XL. My personal gripes with it are the not-so-great HDR feature, which almost always burns out the highlights of the image or makes up for a rather mundane and underexposed photo, and I also can't get over how soft images turn out in low-light conditions. Admittedly, I expected more of the Galaxy Note 9's and was left slightly disappointed from the results I got, making me enviously look in the neighbor's garden more often than I'd care to admit.




Intelligent scan is just a failure
I wear glasses, and although my face and irises has been scanned with and without glasses TWICE during the initial setup process, Samsung's Intelligent Scan feature still takes its sweet, sweet time to unlock the phone. I hate reaching out to the fingerprint scanner at the rear and I am often forced to fall back to this biometric sensor when I'm in a hurry and Intelligent Scan simply doesn't cut it in terms of speed and responsiveness. A useful in-display fingerprint scanner can't come soon enough.