I-mate Intelegent phone to shoehorn Windows 8 on a 4.7" screen for $750, dock in tow
12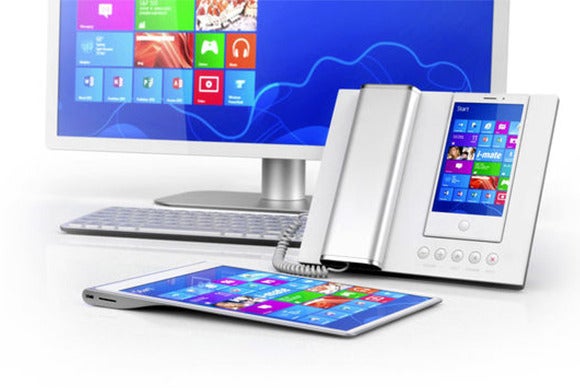 Remember i-mate? The company used to make aluminum-clad, fairly compact smartphones in the dawn days of Windows Mobile, harking back to the early 2000s even.
Then its
partnership with HTC fell flat
, board members were accused of fraud, and we haven't seen anything from it for a few years already, just knew it relocated to Redmond, WA. That's until Microsoft came out with Windows 8. Although it said its new touch-oriented OS is not to be shoehorned in a phone, at least not yet, as it is not optimized for the smaller screens,
i-mate went ahead and did just that
.
The first phone running Windows 8 (not WP8) is apparently going by the clever codename
Intelegent
, and will be sold later this year at a
$750 price point
without any carrier subsidies, with GSM and CDMA radios inside.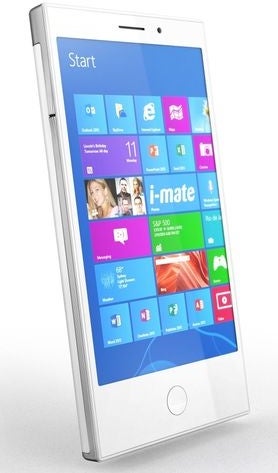 With a 4.7" 1280x768 pixels HD screen, Intel Atom processor inside, 2 GB of RAM, 64 GB of storage, and an 8 MP camera, it will certainly be a very interesting proposition, be it only to see how i-mate solved the puzzle to fit the Win 8 interface on display of this size. Well, tiles are tiles, we guess, and Win 8 certainly supports that resolution, plus a 3000 mAh battery is going to back up the show, so endurance should be on par with modern smartphones, considering the frugal Atom CPU, which Intel said it provided know-how for when i-mate approached it 18 months ago. The CEO Morrison claims
10 hours of talk time and 6 hours of video playback
, which is about the smartphone norm these days.
They did have to build their own cellular connectivity interface, complete with a dialer and backend APIs, as Win 8 isn't meant for phone calls, so they get routed through the Lync communication software, but the system i-mate built goes around the wake-up times needs of the full desktop OS, and takes just 45 milliseconds to respond and pick up an incoming call.
Another interesting detail, however, is that the Intelegent will have a docking system, similar to the
Asus Padfone
franchise, with a tablet screen option to which the phone can beam videos wirelessly, for example. That whole kit is expected to cost $1600, but hasn't been demonstrated in the videos the company showed. Now all that is left is for i-mate to iron out the kinks and put the Intelegent on sale for a pretty interesting experiment. Its CEO Jim Morrison thinks that with the upcoming
Windows Blue
update, which is scaled for smaller screens, the task will be even easier.