Hulu may soon require cable subscription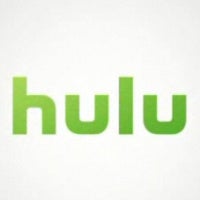 Hulu is massive – the online service offering the latest TV shows and other programming has nearly 31 million users in the States, and many of them use Hulu instead of their cable subscription, some even closing their cable subscriptions to save some buck. Turns out, Hulu might have a nasty surprise for its viewers.
Hulu will become available only to those that have cable or satellite service
, according to the latest rumor.
The shocking news comes from the New York Post and seems to contradict the core of Hulu's business model. It's still a rumor, though, but it sounds possible. It's also not exactly clear whether this new requirement for having cable or satellite service would cover Hulu Plus subscribers paying $7.99 a month. And there are as many as 2 million paid subscribers.
Now, TechCrunch adds its own sources and clarifies that such talks have been going on since 2009, but Hulu definitely doesn't want to be the one to make the first move. Still, it'd have to comply with carriers, if they push for it. One thing is certain – the new restriction won't happen overnight, but it could happen soon. Also, with it will come a gap between the time a show airs on TV and the time it arrives on Hulu. For paid users, this should be a day of waiting, while non-paid subs might need to wait for the whopping 30 days.
Some groups like Private Knowledge have already issued statements about the new restriction saying that it would only force users to look for illegal content. Instead
"creativity through balanced copyright"
should be the way to go. We couldn't agree more, now what do you will be the repercussions of such a move from Hulu?