Huawei's "world's fastest" phone beaten by Snapdragon S4
16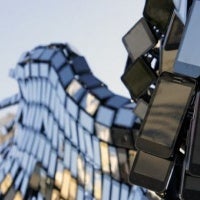 When we hear that a phone claims to be the
"world's fastest smartphone,"
we take this seriously and don't trust it until we see the actual benchmarks. The Huawei Ascend D quad XL is such an example and in the best tradition of chip fights,
it faces Qualcomm's Snapdragon S4 and... gets defeated
. So even before its release, it seems that the phone got already dethroned from the throne it created for itself.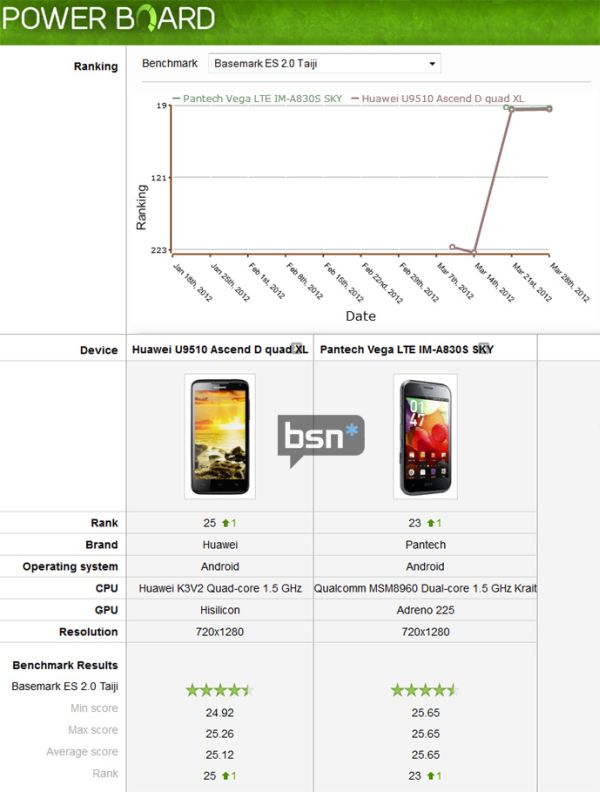 Earlier, the
K3V2 outscored
the quad-core Tegra 3-based Asus Transformer Prime in
Basemark ES 2.0 Taiji
, but that was before Snapdragon S4 numbers arrived. And with them, Huawei's quad-core chip falls prey to the powerful 28nm S4 chip.
Interestingly, the device equipped with the S4 chip is not one you hear about every day - it's the Pantech Vega LTE SKY phone. But the same silicon is expected to power many other handsets like the American version of the HTC One X. We don't know if the software skins companies put on top of Android would somehow affect the scores, but in either case it seems that the self-proclaimed smartphone king has been dethroned. The Huawei Ascend D quad is still a pretty powerful handset, though, so why don't you check out our
hands on
and see if it's right for you.