Huawei Ascend D Quad XL has crazy fast benchmarks
34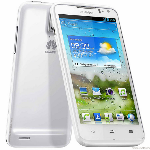 Benchmarks may not always have a lot of connection with real world performance because software still needs to be optimized, but they certainly do help to give fodder to people wanting to claim that their device is the best out there. In that fight, it looks like we have a new leader: the Huawei Ascend D Quad XL.
The Ascend D Quad XL is powered by a proprietary processor from Huawei, the K3V2, which is a 1.5GHz quad-core processor with a crazy 16-core GPU. According to the Basemark ES benchmark test, this is the new king of the hill, barely topping the performance of the Samsung Galaxy Note, which is powered by a dual-core Exynos overclocked to around 2GHz, and well above the quad-core Tegra 3 of the Asus Transformer Prime.
As you might expect, the Ascend D Quad XL really flew on the Nenamark2 3D OpenGL graphics benchmark, beating out the Snapdragon S4 by almost 7 frames per second.
The Ascend D Quad XL is expected in June with a 4.5" 720p IPS+ display, 2500 mAh battery and Android 4.0. Even better, Huawei has said that the phone will be priced 20-50% lower than its competitors, which could mean anywhere from $150 to $240 on contract. Not too bad.