Huawei's Daydream VR headset very close to unveiling, here are some pictures of its controller
6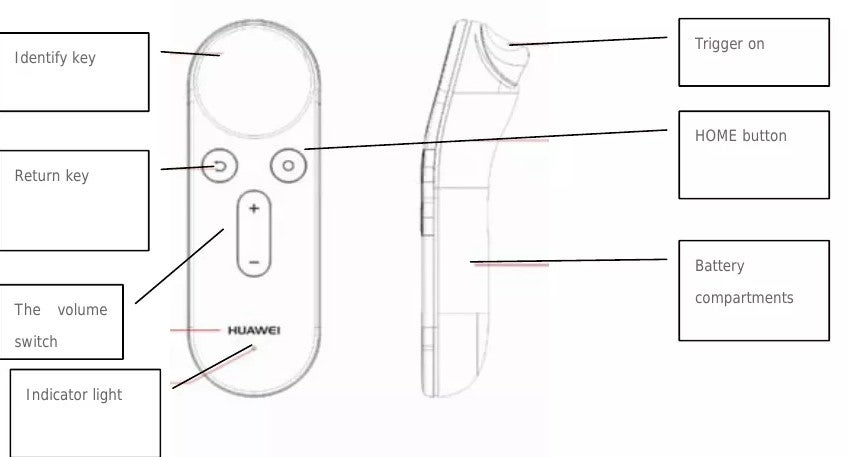 Google kind of jumped the gun on Huawei's Daydream VR
back in January
, but the year is almost over and the accessory is nowhere to be seen. Although the Chinese company doesn't have too many Daydream-ready smartphones available on the market, its VR headset will most likely work with other brands as well.
Currently,
Mate 9 Pro
and
Porsche Design Mate 9
are the only smartphones that have been certified to support Daydream VR. Also, the newly launched
Huawei Mate 10
and
Mate 10 Pro
could soon be certified as well.
Well, it appears that Huawei's Daydream VR headset, or an important part of it, has just made it to FCC (Federal Communications Commission). A so-called "virtual reality handle" was recently listed the regulatory entity, along with some pictures.
It's obvious that this is a controller that's used with a
Daydream VR
. It looks very much like the one that comes with Google's Daydream VR and offers some nifty features like the option to answer phone calls.
We doubt the Huawei Daydream VR, or whatever its name, will be introduced by the end of the year, but there's a high chance we'll be seeing this one at CES (Consumer Electronics Show) or MWC (Mobile World Congress) early next year.