U.S. Commerce Department bends over backward to give ZTE a forum to appeal the U.S. export ban
8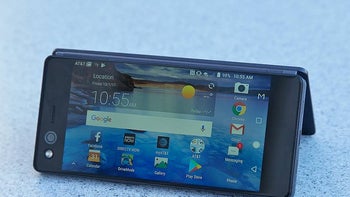 ZTE could be in big trouble of their own doing. The company sold goods and services to Iran and North Korea in 2016, and when caught by the U.S., it agreed to the punishments prescribed by the Commerce Department with a possible seven year U.S. export ban to be put into place if the company failed to comply. Well not only did ZTE allegedly fail to comply, the manufacturer reportedly lied about it and
now is banned until 2025 from purchasing U.S. hardware and software
.
So what kind of phone can ZTE sell without Snapdragon chips and the Android OS, at least until March 2025 when the ban ends? As one of our loyal readers wrote, perhaps Samsung can sell them Exynos chips and Tizen.
While
ZTE has said that it will appeal the ruling
, the question is, to whom? According to the
Wall Street Journal
, the company has no "administrative appeal rights under agency regulations." But don't ever say that the Commerce Department doesn't have a heart; recognizing the smell of desperation coming from ZTE, the agency will allow it to present evidence on "an informal basis."
Today's report doesn't mention what kind of evidence ZTE might have. If previous information released by the Commerce Department's Bureau of Industry Standards (BIS) is correct, ZTE failed to hold back bonuses to certain employees involved with the Iran and North Korea sales. And the firm didn't issue the letters of reprimand to those employees as promised, until the Commerce Department started snooping around.
"The Denial Order will not only severely impact the survival and development of ZTE, but will also cause damages to all partners of ZTE including a large number of U.S. companies."-ZTE
At the end of the day, if the allegations are legit, ZTE made its own bed and must lie (no pun intended) in it. It doesn't help that the U.S. government was already concerned with the company's close ties to the Chinese government, which has lead the U.S. to accuse ZTE of
using its devices to spy on consumers and corporations in the states
.
source:
WSJ