Huawei will announce a new flagship device on November 3, possibly the Mate 9
14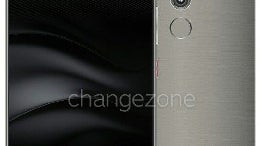 Huawei today invited us to an exclusive press conference that will take place on November 3 in Munich, Germany. On that day, the company will officially unveil "a new flagship device."
Huawei didn't provide specific details about its upcoming device, but it's very likely that this is the rumored
Mate 9
.
The
Huawei Mate 9
will be a pretty large smartphone - which isn't surprising, since it's succeeding the 6-inch
Mate 8
. It's said that the Mate 9 will sport a 5.9-inch Quad HD (1440 x 2560 pixels) screen, offering an all-metal design, and a Leica-branded dual rear camera. The new handset is expected to be powered by an octa-core HiSilicon Kirin 960 processor, further featuring a 4000 mAh battery, up to 6 GB of RAM, and up to 256 GB of storage space.
We
liked the Mate 8
for its design and battery life, but we weren't impressed with its display, user interface, and cameras. Let's hope the Mate 9 will bring improvements on all fronts. Until we hear more about this, you can check out a series of alleged Huawei Mate 9 renders in the slideshow below (right now, we can't be sure that this is what the real device will look like).
Recommended Stories