It's no surprise where Huawei decided to open its first store outside of China
16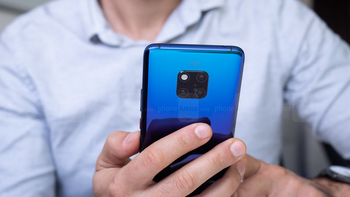 Apple Stores have locations around the world, and
Samsung has just opened new stores in the U.S.
Today,
as noted by Reuters
, much-maligned Huawei announced that this summer, it will be opening its first store out of China; the store will be located in Vienna, Austria. Huawei is trying to put roots down in Europe, hoping that politicians and consumers won't succumb to the pressure from U.S. lawmakers who call the company a national security threat. The U.S. says that Huawei networking gear and its devices spy on consumers and corporations on behalf of the communist Chinese government, and has warned allies to stay away from the company.
During a press conference held in Vienna to announce the opening of the store, Huawei's vice president of corporate communication, Joe Kelly, denied that Huawei has been asked by any government to spy using its networking equipment. The company also said that if asked to spy, it would refuse to do so. But that answer is disingenuous since Chinese law requires tech firms to assist the government in intelligence gathering; Huawei might not have to be explicitly asked to spy on behalf of the Chinese government.
That Huawei is planning on opening its first non-Chinese store in Austria might not be terribly surprising; the company is providing 5G networking equipment to the three major carriers in the country. One of them is Deutsche Telekom's T-Mobile Austria, which is surprising. Back in December, both Deutsche Telekom and SoftBank. the parent companies of T-Mobile USA and Sprint respectively,
both agreed to a request from U.S. regulators to stop using Huawei gear
. In return, the merger between T-Mobile and Sprint received the green light from the Committee on Foreign Investment in the United States (CFIUS). That agency scrutinizes mergers for possible security issues.
Huawei currently has the second largest smartphone market share in Austria with a 28% slice of the pie.

Recommended Stories