Samsung has more than new phones to introduce on February 20th
15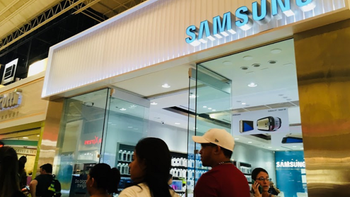 Inside these stores, visitors will be able to have hands-on experiences with Samsung products and view demos from experts in the store. These stores will also sell Samsung products including smartphones, tablets, wearables and more. Additionally, each store will provide customer service and will offer in-store repairs of mobile devices. Sound familiar? Each Samsung Experience store will also allow visitors to check out 4D VR, play in a 4K gaming lounge, and create their AR emoji. Also on display will be Samsung's 8K televisions.
"Our new Samsung Experience Stores are spaces to experience and see Samsung technology brought to life, to empower people to do what they never thought was possible before. We want to build a 'playground' for Samsung fans—a place to learn about and try out all of the amazing new products we have to offer."-YH Eom, President & CEO, Samsung Electronics America
Apple has made its stores more than just retail locations with its
Today at Apple classes and workshops
. Samsung might follow suit, but its first step is to see whether these stores generate business and warrant expansion to more malls. Samsung believes in the concept. The company says, "Galaxy fans, in particular, mentioned that they were looking for a space to call their own, a place where they can get a feel for Samsung products first-hand." And next Wednesday not only will they have three new Samsung stores to visit, they will also have some new products to celebrate.