Huawei teases stylus-equipped device to be announced at MWC
6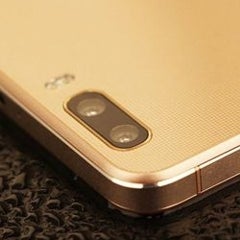 Though it's difficult to ignore what the likes of Samsung and LG have up their sleeves with Mobile World Congress around the corner, there are plenty of other exciting smartphones in the offing. Huawei is one of a number of Chinese firms to have risen to prominence fairly recently on the mobile stage and added to the deluge of cheaper, hi-spec handsets on the market.
The elusive P9
has been the subject of much speculation, with rumored features ranging from a dual-camera setup to
6 gigs of RAM
. In an attempt to ramp up some anticipation as MWC approaches, Huawei has gone ahead and dropped a teaser of its own, hinting that an upcoming device will include an S Pen-like stylus.
It doesn't look like this teaser is directly related to the P9, though. Huawei has been actively looking to compete with Samsung in this capacity, having reportedly approached
Wacom
-- the firm behind the famous S Pen. Huawei didn't apparently manage to strike a deal, but has clearly found another partner, and a business-centric, stylus-equipped device looks to be on the cards.
Unfortunately for Android fans, the first beneficiary seems more likely to be Huawei's MateBook, a rumored Windows 10 notebook-tablet hybrid. There's certainly hope that smartphone / phablet with a stylus could manifest itself in the near future, but perhaps Huawei wants to take things slowly and ensure that its fledgling tech is up to competing with the well-developed S Pen.
The P9, meanwhile,
could be released in March
, and may feature a
dual camera set-up
on the back. There's still time for more leaks before next week's big gathering, though the lack of any substantial information doesn't bode well for the prospect of a Huawei hero phone before the month's end.
Indeed,
Evan Blass
believes that the P9 won't be announced until a few weeks after MWC, though given Huawei's major presence at the event, there's definitely the possibility of a surprise.
Are you waiting on Huawei to deploy the stylus across its range? Let us know via the comments!