Huawei still aims for the U.S. smartphone market
4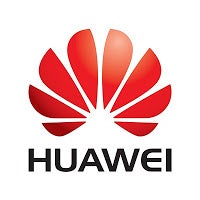 Huawei might be the world's third largest smartphone manufacturer by market share, but it has yet to really get a toe hold in the U.S. The large reason for this is the lack of a deal with a major U.S. carrier to sell Huawei's high end models. Huawei's Colin Giles said at MWC on Sunday that the manufacturer was looking to build better relationships with U.S. carriers, and deal directly with U.S. consumers using online stores. Giles is the executive vice president of Huawei's consumer business group.
Talking about T-Mobile's recent elimination of the two-year contract business model, Huawei sees this as an opportunity to try to get "in" with a major U.S. carrier, similar to how Sony now has a relationship with T-Mobile. Currently, Huawei has less than 10% of the U.S. smartphone market share owned by Apple or Samsung.
"We recognize that the U.S. is a very competitive and very tough market for us. Recently there has been quite some change in the U.S. in terms of the whole subsidy landscape, and so that provides a new opportunity for players like us to come with a slightly different distribution strategy than what we used to have."
-Colin Giles, executive vice president, Huawei
While the company is focusing its marketing in Europe on soccer clubs, and on rugby in New Zealand, in the U.S. it is sponsoring movies. Last month,
Huawei revealed a dual pronged plan to get traction in the U.S. market for its 4G LTE phones
. One part of the plan was to get its handsets inside U.S. carriers, while the second part involved gaining a presence in stores that sell unlocked models. Whether any of this will succeed, it is too early to know.
Still, at today's MWC unveiling of its new devices,
the U.S. seems to remain a forgotten territory
for the Chinese manufacturer
source:
Reuters