Huawei's Yu says few phone manufacturers will survive the economics of the industry
20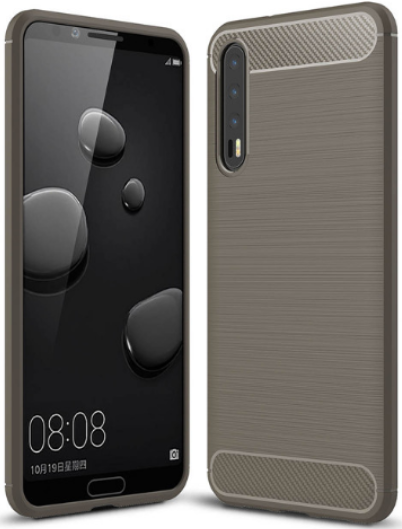 Render of the Huawei P20 Plus with a rear triple camera setup
In the future, we could see as few as four smartphone manufacturers left standing as the expensive investments needed to stay relevant in the industry start picking off smaller firms. That's the word from Richard Yu, the CEO of Huawei's consumer business. Yu has said in the past that
Huawei will be the top smartphone producer by 2021
, and the company is currently third behind number one Samsung, and Apple. Smaller Chinese companies lack the financial resources to invest in the latest equipment, marketing, branding and R&D, noted Yu. He says that smaller Chinese smartphone manufacturers will need to consolidate if they want to have a global presence, and most of the firms will simply disappear.
The Huawei executive suggested that any company with a market share of under 10% after all these years, is losing money in the business. Yu's own firm is on the bubble as Huawei grabbed a global market share of 10.2% in the fourth quarter of last year, according to IDC and Strategy Analytics. But Huawei is growing fast. Last year, its smartphone unit recorded 30% growth and the figure this year will be even higher, according to Yu. The executive expects Huawei to move up a spot and become the second largest smartphone manufacturer in the world this year or next. He still insists that Huawei will be number one sooner or later.
Next month, the
Huawei P20
,
P20 Plus
and P20 Lite
will be unveiled in France
. The P20 and the P20 Plus are expected to have a triple camera setup on back. Still, for Huawei to have a shot at surpassing Apple and Samsung, it would help to have a relationship with U.S. carriers. Verizon and AT&T were reportedly going to offer the manufacturer's current high-end model, the
Huawei Mate 10 Pro
,
but both pulled out at the last minute
. With the government warning consumers not to use Huawei phones, it appears that the top two U.S. carriers received advanced notice and pulled out of any deal they had in place with the manufacturer. Eventually it was revealed that U.S. lawmakers are trying to pass a bill that
would prevent the U.S. government from purchasing equipment from Huawei or ZTE
.
source:
Reuters