Huawei plans to survive smartphone war, ship 60 million smartphones in 2012
7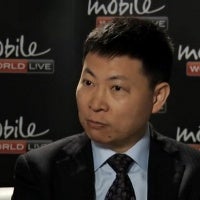 Huawei has just made public its
brave plan to ship 60 million smartphones in 2012
, as it steps up in high-end phone manufacturing. Huawei Chairman Richard Yu stressed that the smartphone industry is about to undergo some huge changes and eventually only three to four vendors will survive. He examplified by saying that currently Apple grabs over 70% of the industry's profits, while Samsung gets another more than 20%, leaving very little space for the rest fo the vendors.
"In (the) future, in the handset industry, only three to four vendors can survive," Huawei Devices Yu repeated numerous times in an interview for Mobile World Live. "We hope we will be one of the survivors."
And while quality is definitely a number one priority -
making the Huawei brand known
- scale is also of crucial importance for Huawei. Yu mentioned that in order for a company to survive it absolutely needs to have the scale, and that's why Huawei will put all efforts into reaching its target of 60 million smartphones sold.
The Huaweir Chairman dodged a question on whether there's enough space for two Chinese phone makers - Huawei and ZTE - in the market, by saying that it's the quality of the products that will determine who will survive the smartphone war.
Huawei also hopes to become a
$100 billion-a-year company
, also a goal in bumping scale.
For 2012, the company relies on its Huawei Ascend D quad and its XL version with bigger battery. The handset has a quad-core home-grown processor and aims to be the fastest Android out there, but it should come sooner rather than later and that seems to be a problem.
Release date for the Ascend
is rumored to have slipped to July.
If however Huawei overcomes those hurdles, it's got the chances to find its
place under the Android sun
. Hit the source link below to see the full video interview and share your opinions about Huawei in the comments below.