Huawei's still hopeful it can overtake Samsung despite trade ban
11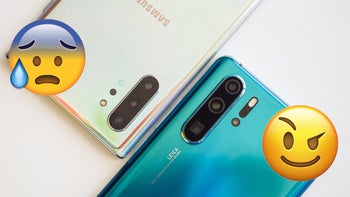 Huawei has experienced a rather tough 2019 as a consequence of the US trade ban which stops it from releasing new smartphones with Google's services. Despite this huge constraint, founder Ren Zhengfei still believes it can overtake arch-rival Samsung.
The company initially hoped to become the world's largest smartphone manufacturer by the beginning of 2020. Arguably, Huawei was actually on track to reach the milestone by this December, but the lack of access to Google has severely affected the brand's performance internationally. Lagging European sales are currently being propped up by
strong growth in China
, but there's obviously a limit to Huawei's reach in its home market.
When asked by
CNN
about the company's ability to continue competing in Europe and overtake Samsung without access to Google, the founder was surprisingly positive. "I don't think that would be a problem, but it just takes time. When I say it takes time, what I'm referring to is the overseas market, because we will return to the overseas market next year, and the year after that."

As things stand, Huawei is still hoping a license to work with Google will eventually be granted. Nevertheless, it's working on a "very large scale" operation that presumably focuses on the use of Harmony OS in smartphones if such a deal is never reached.