Huawei needs to reimagine the ugly EMUI interface
26
This article may contain personal views and opinion from the author.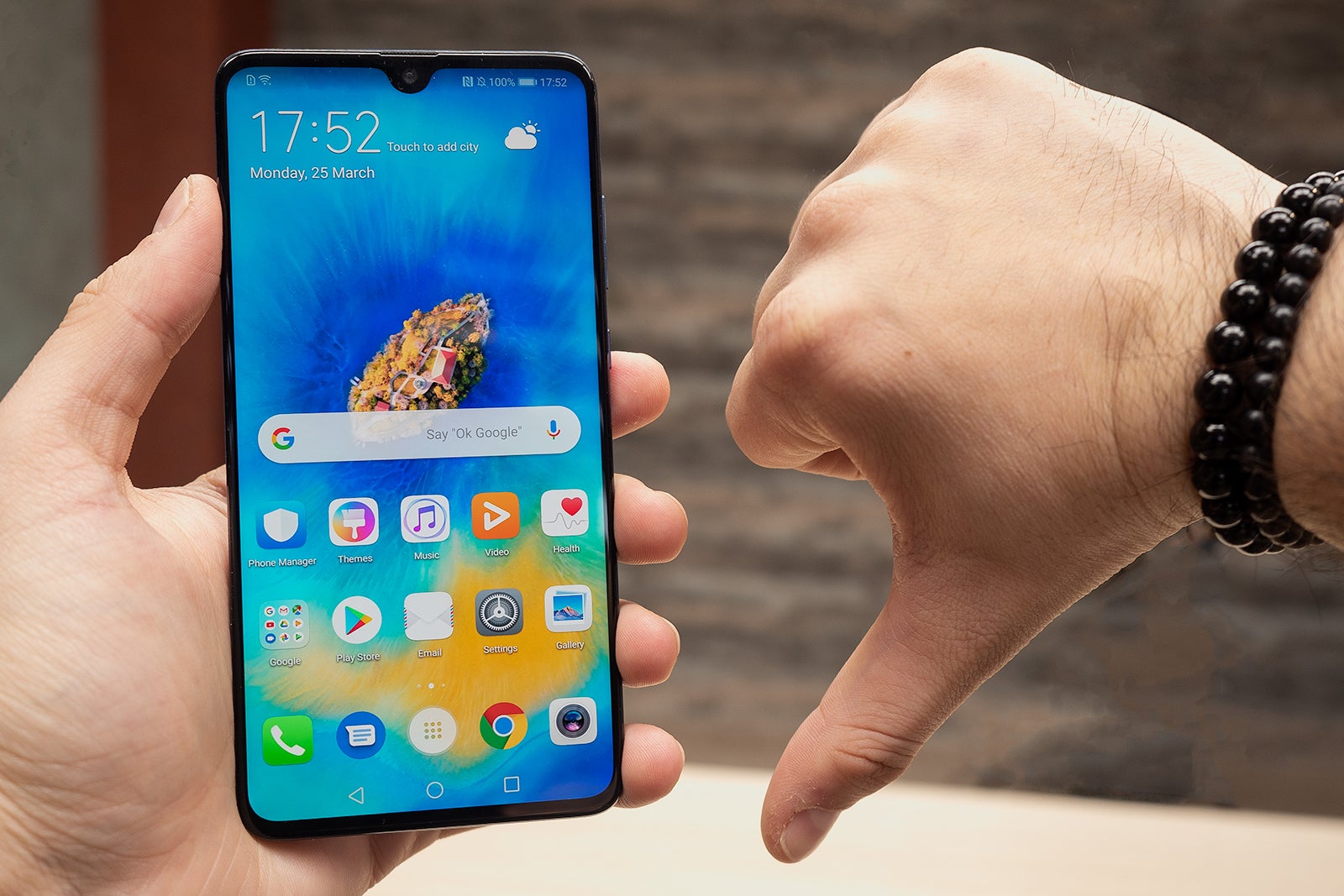 I've been using Samsung gear for the past year, with my latest go-to-daily driver being the excellent Galaxy Note 9. Being infatuated with a gadget is silly, but I liked that phone so much that I came up with
a relatively long love letter
detailing all the things I liked and the few bits I disliked about the device. However, as luck would have it, I forced myself to switch over to another phone due to a leisure trip around Europe.
Dead set on not hauling around my dedicated camera, I picked up a Huawei Mate 20 Pro for its useful "jack-of-all-trades" camera loadout. In hindsight, I should have probably chosen up a Galaxy S10+, but what is a man if he doesn't go outside his comfort zone - I had never used a Huawei device for a long period of time before, and dreaded a sub-par experience, but at the end of the day, curiosity got the best of me.
From a purely photographic standpoint, the Mate 20 Pro didn't disappoint me at all. Sure, I could have probably came up with way more usable images if I had taken my real camera, but this little Chinese phone proved to be quite the versatile camera performer. The battery life was unexpectedly good, too, and the phone struck a very nice balance between features and compactness.
There's only one thing that irritated me and made me want to gouge my eyes out - the interface.
Huawei's interface is awful
Yes, I hated EMUI at first sight and despite my hopes that this would be some Ugly Duckling scenario in which I'd end up loving it in the end, Huawei's proprietary interface is just not as good. Despite the troves of features and functionalities EMUI has on deck, I couldn't shake the feeling that I was using some half-baked Android Marshmallow ROM originating from the depths of XDA. It's anachronistic and feels like an afterthought on Huawei's part, one that hasn't actually been visually-improved for years.
All in all, EMUI is plain ugly, and that's despite the fact that it still tries to copy the looks of both iOS and stock Android.
While in the early days of Android EMUI the looks of the interface were getting a pass, it's 2019 now, and software is quite an important aspect of a phone. Even more than hardware itself, actually. Thus, I find it perplexing why EMUI is still so ugly and unrefined, marring the overall otherwise-positive experience I had with the Mate 20 Pro.
Although this is an editorial and all opinions are my own, I feel that I should present some evidence to the court and justify my disdain for Huawei's software. Welcome to Design Inconsistencies 101!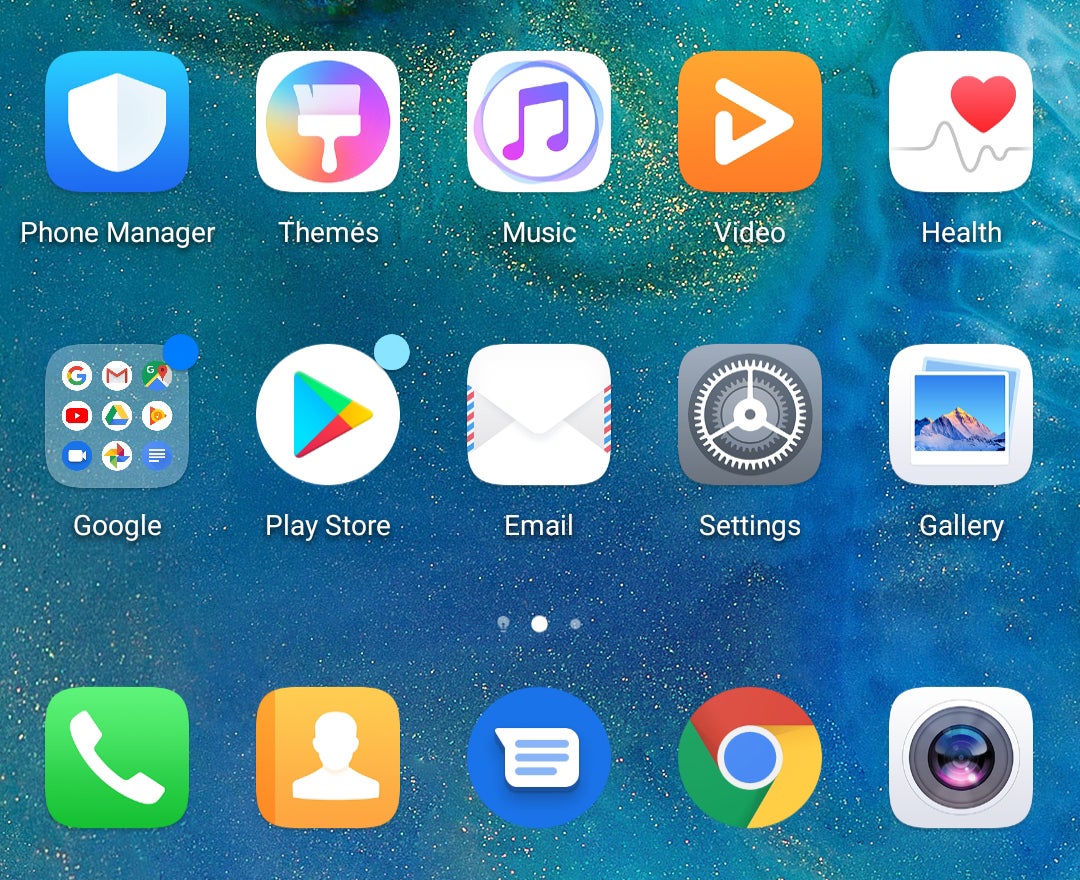 Check out the screenshot above. Yeah, that's the default icon setup of the Huawei Mate 20. Try to count all the different icon appearance styles that you can find.
Minimalism?

Yes, there are a few minimalist icons.
Skeuomorphism?

Sure thing, Sherlock, we've got that in here, too!
Squircle icons?

You betcha!
Flat icons?

But of course.
A rather hideous homage to iOS?

We see you, Settings app!
The more you look, the worse it gets. Is Huawei's EMUI an angsty teen struggling to find themselves? I doubt it. To say that Huawei's approach towards iconography is a hodgepodge of different styles would probably be a compliment, as the inconsistencies have little to no design merit at all. Samsung got a lot of flak for the cartoon-ish icons in OneUI, but at least those have a comforting consistency to them and make up for a very uniform appearance throughout the interface.
Possible solution? Take a page from Samsung's book!
Overall, I feel that software is seriously holding back Huawei's otherwise-impeccable hardware. From a technical standpoint, the company's phones have all the necessities covered and can easily rival any device you throw at them, but this is simply not cutting it in 2019.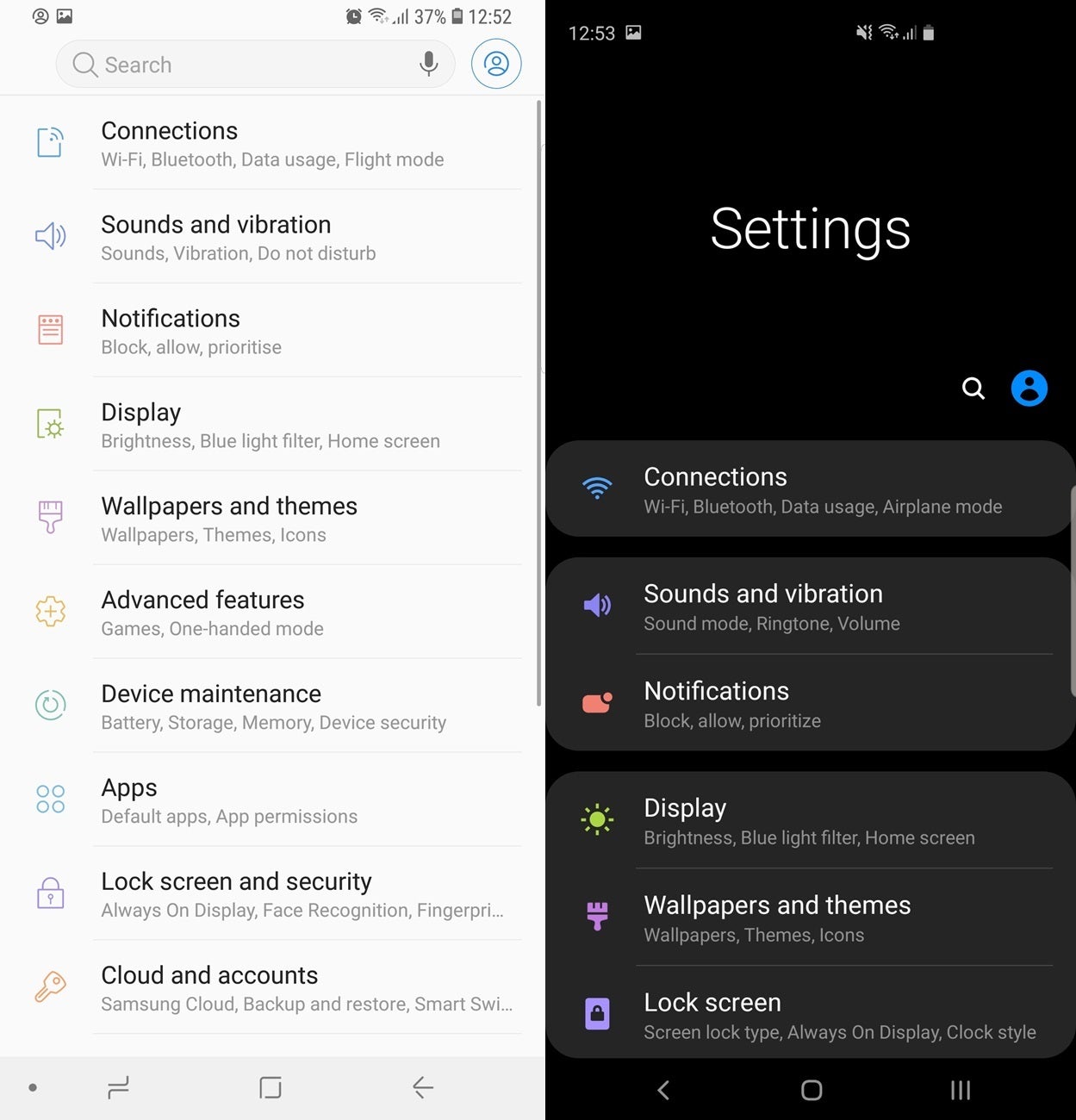 Samsung's previous interface versus One UI. The company designed its One UI from the heads up, with the focus being on user-friendly features and single-handed usage
Not all is lost, though! Huawei could do this one simple trick and make its devices that much more appealing, and no, it has nothing to do with stock Android.
It just needs to scrap all of EMUI and develop a brand new design language to reflect its positions as a contender for the first spot in the global race for domination in the mobile space. I am drawing yet another parallel with Samsung, but the latter is the living proof that a company can actively listen to user feedback and develop an interface that both feels and looks contemporary. I still remember the days when TouchWiz was the stuff of nightmares for me and most of my colleagues in PhoneArena. These days, however, Samsung's OneUI is certainly one of the most refreshing and pleasing to use custom Android skins out there. Retaining most of the useful features and coming up with a likable interface shouldn't be such a hard task for a giant of the scope of Huawei, and here's to hoping that EMUI on the upcoming P30 series will be a step in the right direction. With all the talk about Huawei exploring life past Android and entertaining the idea of a proprietary mobile OS in the near future, it would make even more sense to completely redesign the interface.
Hopefully, the announcement of Huawei's new flagships on March 26 will treat us to a much nicer and improved interface all across the board. Fingers crossed, but until then, EMUI gets a hard pass from me.