The Galaxy Note 10 & iPhone 11 are proof Huawei's an industry leader
68
This article may contain personal views and opinion from the author.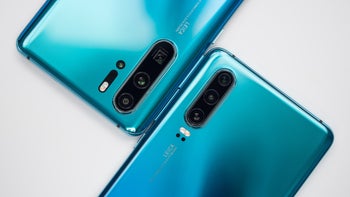 Apple and Samsung have been at the forefront of the smartphone industry for years. The two are responsible for some of the biggest trends and have ultimately set the tone of innovation throughout the better part of this decade. Nowadays, however, the companies are sharing their position of dominance with a third competitor.

Just a couple of years ago, Huawei's flagship smartphones were far from the premium offerings we see today. Many, myself included, saw them simply as devices that tried hard to mimic Apple's iPhones or Samsung's Galaxies. But this situation changed completely upon the arrival of the Huawei P20 Pro in early 2018.
Since then, Huawei has been leading the smartphone industry in a number of areas. The wide range of devices that try to emulate its features are evidence of this, but both the Galaxy Note 10 and iPhone 11 are perhaps the best proof of Huawei's current influence over the market.
More rear cameras to better compete with Huawei

Although dual-camera setups started becoming popular in 2016 thanks to the arrival of the LG G5 and iPhone 7 Plus, the layouts didn't reach mainstream status until mid-2017 when Samsung finally included two rear sensors on the Galaxy Note 8. Just months later, though, the implementations become old news.

In March 2018, Huawei announced the P20 Pro as the world's first triple-camera smartphone. The flagship quickly became a hit and forced arch-rival Samsung to react. It rushed out a rather

crappy quadruple-camera smartphone

months later and, in a bid to better compete with Huawei, ultimately fitted this year's Galaxy S10 with three rear cameras. Now, for the exact same reason, a similar setup is expected to make its way onto the Galaxy Note 10 while its larger sibling will gain a fourth sensor.




Let's be clear, these upgrades to Samsung's camera hardware were bound to happen eventually. But Huawei's passion for innovation has clearly increased competitiveness in the smartphone industry and, in turn, benefited consumers. After all, without it, these important changes wouldn't have happened so soon. Don't believe me? Just take a look at the iPhone 11.




Despite producing some amazing devices, Apple is extremely stubborn when it comes to implementing new technologies. The company reuses its designs and features whenever possible but now, just one year after Huawei did it and consumers started demanding more, the Cupertino giant is suddenly ready to add an extra camera to its premium phones.
Their own versions of Night Mode

Night Mode is another trend Huawei kicked off with the P20 Pro. The company previously used a dedicated monochrome sensor which captured extra detail to produce better low-light photos but its software-backed Night Mode undeniably took things to a whole new level. Once again, this is something that probably would have happened sooner or later, but the fact Huawei had its version ready by early 2018 shows exactly how far ahead of the curve it was.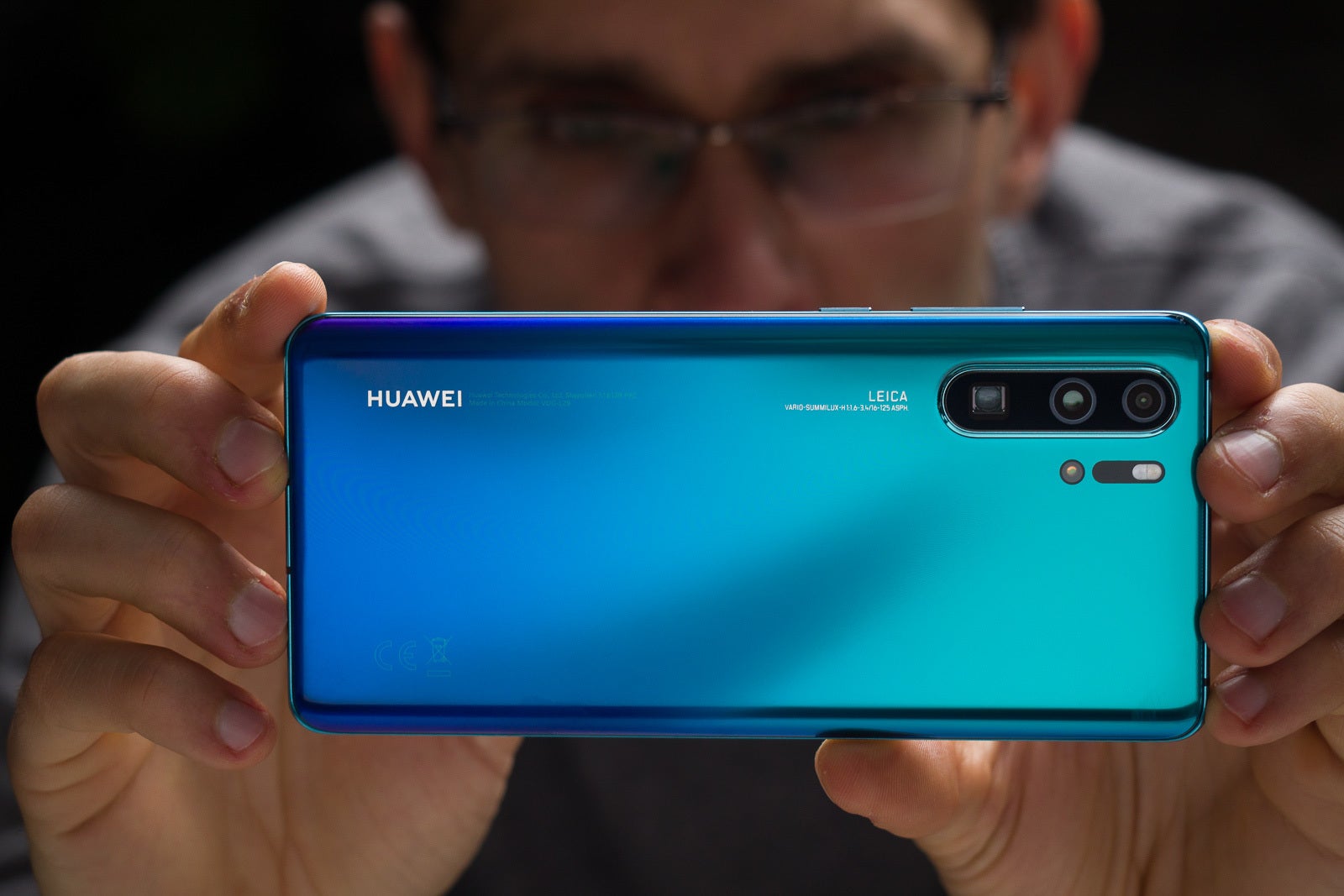 Night Mode will soon be a standard feature among flagships
Google's Night Sight didn't arrive until eight months later while Samsung's still trying to create a viable alternative. The latter has been improving its own version through a number of software updates but still struggles to achieve Huawei-like results. Apple's situation, on the other hand, is rather laughable at the minute as it has no Night Mode at all. Nevertheless, the latest rumors suggest its hard at work on one that'll launch alongside the iPhone 11 series in September, eighteen whole months after Huawei first introduced its alternative.
Huawei did the iPhone 11's square camera last year

Huawei certainly didn't invent square-shaped camera modules but it most definitely was the first mainstream brand to fit its flagships with one that contained three sensors. The company itself never revealed why it chose the particular layout on last year's Mate 20 Pro but subsequent iPhone 11 and Pixel 4 leaks suggest it could provide better photographic results.

Many people have already started accusing Apple and Google of copying Huawei's design purposely but those statements, in my opinion, are pretty stupid. If either of these companies wanted to copy designs, they could have chosen a significantly more popular option. Google had total liberty when selecting a new design because it's upgrading from an antiquated single-camera setup. Apple, on the other, could have simply elongated its vertical layout and avoided all of the controversies in the process. Despite this, both have chosen a square-camera module much like Huawei's.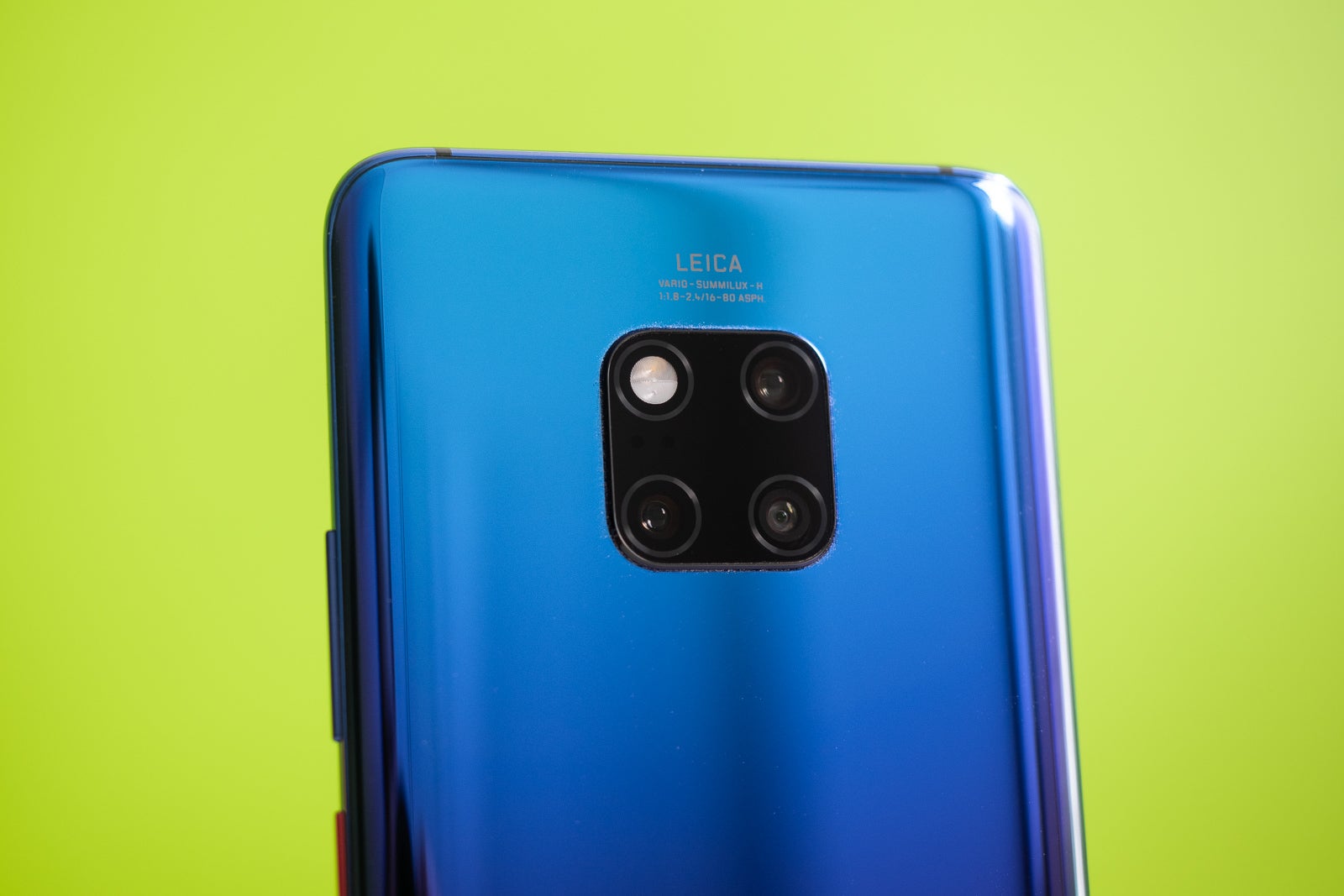 Huawei did this first
Apple and Google are unlikely to reveal why the particular layout has been chosen this year but it must offer some sort of benefit when it comes to taking pictures. Perhaps when it comes to combining data from multiple sensors which, if the case, is further proof Huawei's choice last year was a smart one.
Fast chargers as standard across the board... finally!

Huawei has really made an effort over the past two years to improve the battery life of its devices. It's also made significant advancements in the area of fast chargers – last October it introduced an incredible 40W charger and earlier this year it improved upon things with a 55W brick. Now, these changes are forcing Samsung and Apple to step up their game.


Samsung's current situation is far from amazing but it's at least acceptable. The brand's latest flagships support the 15W fast charging technology it introduced years ago although pretty a soon a big upgrade is expected. Specifically, with the arrival of the Galaxy Note 10 in early August, the company is set to announce a new 45W fast charging alternative that'll rival Huawei's technology directly.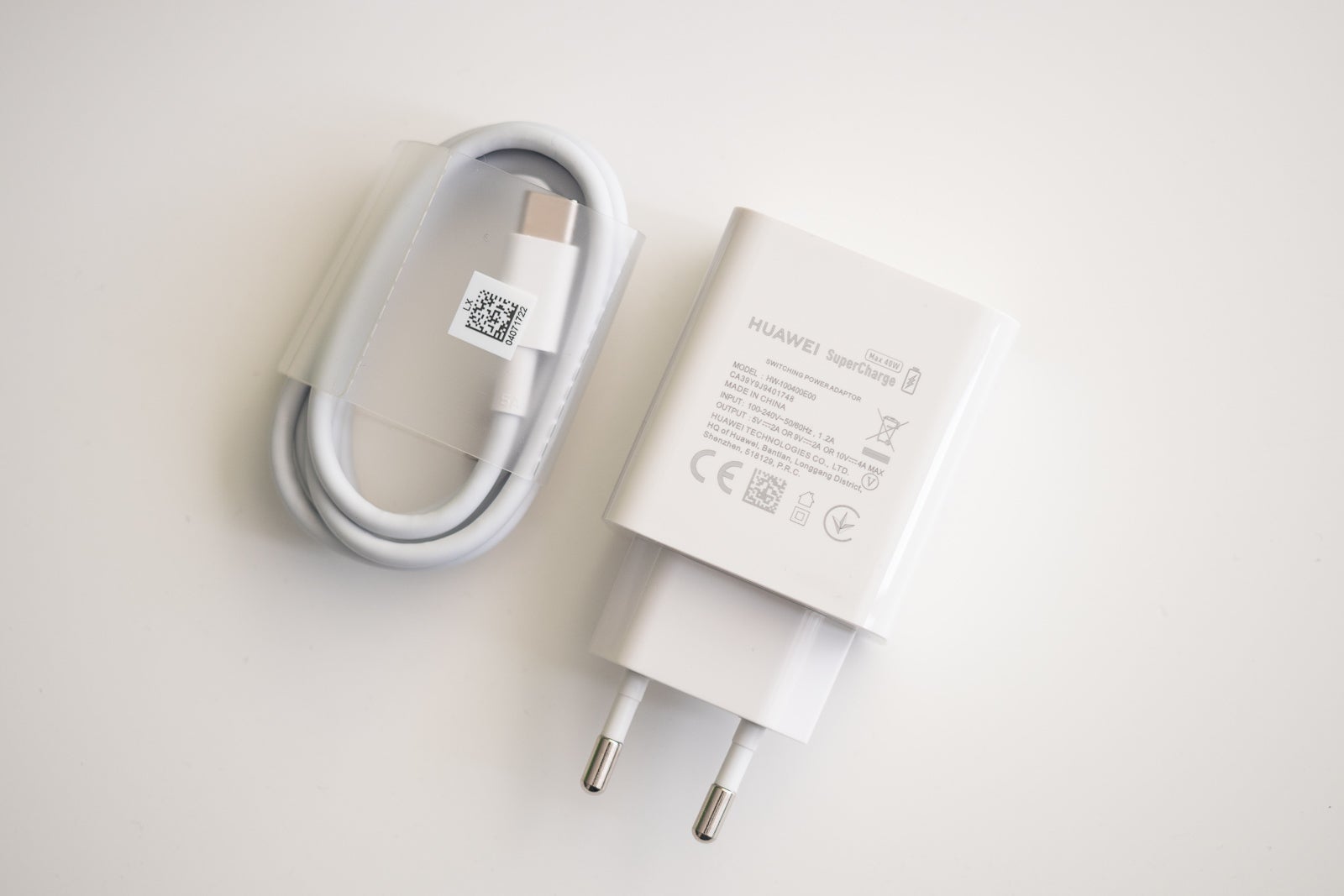 Moving on to Apple's situation, quite frankly the company should be ashamed of itself at this point. Selling phones that cost up to $1449 with 5W chargers is simply inexcusable. Thankfully, Huawei's influence over the industry finally seems to have sparked a reaction from the company which is reportedly preparing to ship the iPhone 11 series with an 18W fast charger as standard after years of complaints from customers.
Huawei did reverse wireless charging first too

While on the topic of charging technologies, the fact reverse wireless charging is about to become a standard feature in the flagship segment is even more proof Huawei's a leader nowadays. The tech, which essentially means compatible smartphones can be used to charge wearables, phones, and other devices via wireless charging, was first introduced in October on the Mate 20 Pro. Samsung quickly announced its alternative called Wireless PowerShare in February and now Apple is rumored to be creating its own version.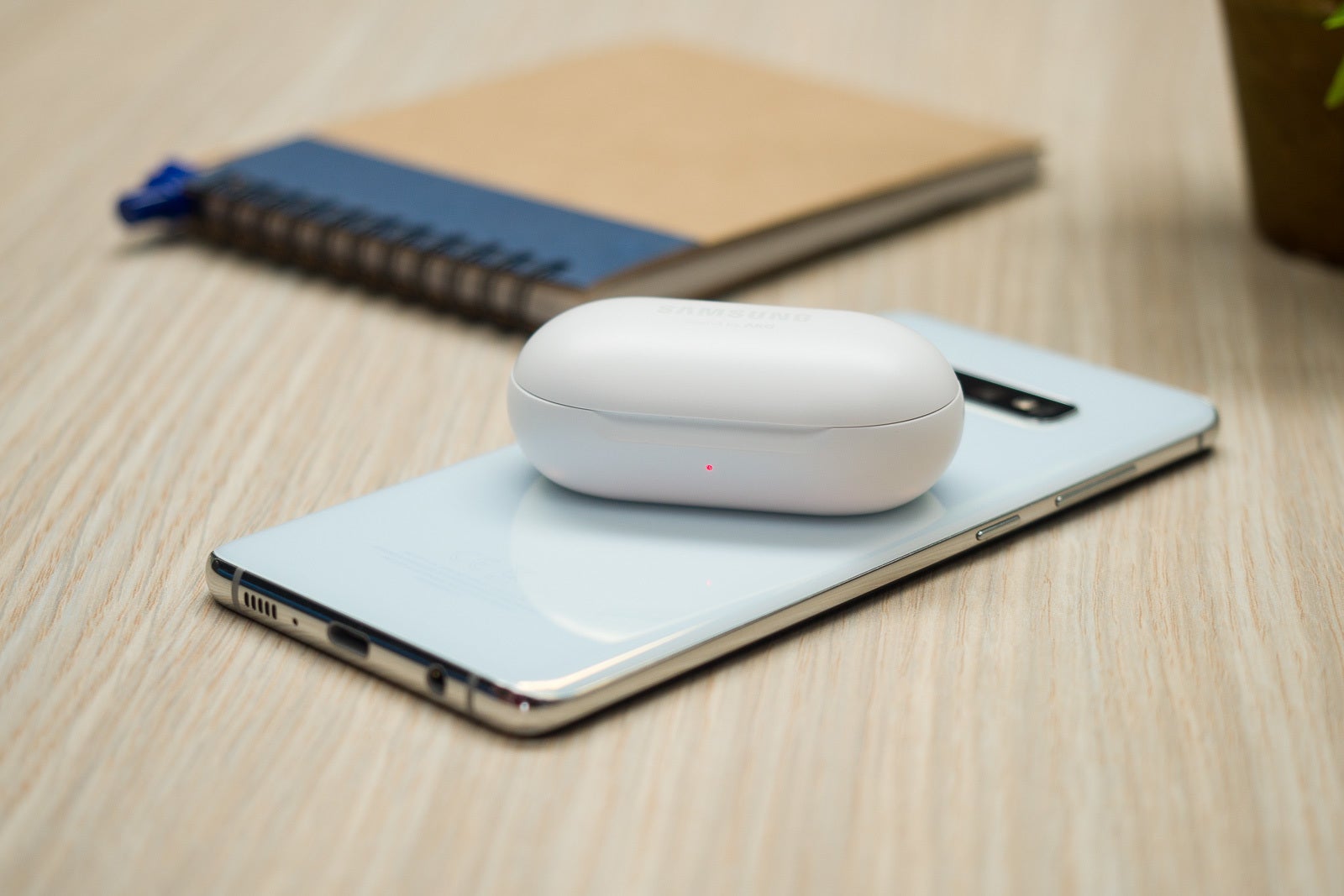 Samsung's tech didn't land until four months after Huawei's
Both Samsung and Apple's variations should be present inside the Galaxy Note 10 and iPhone 11 respectively and, just like Huawei did last year, both brands are expected to focus on the ability to charge compatible wearables such as the Galaxy Buds and AirPods.
The Galaxy Note 10's gradient finish is clearly inspired by Huawei
Black, white, silver, and gold are basically the most common colors in the smartphone industry. This is especially true in the flagship segment although if a company's feeling adventurous or simply aiming to attract a younger crowd other options such as red and blue may be created. It's been this way for years now but last year Huawei really switched things up.
Alongside the P20 Pro, the world's second-largest smartphone manufacturer unveiled a new gradient color option called Twilight. It was met with a decent amount of skepticism but successfully caught the attention of consumers and became a huge hit among consumers. This popularity pushed other brands such as Xiaomi to develop their own alternatives for all kinds of smartphones, not just flagships. But now, as recently leaked press renders have revealed, Samsung is creating a gradient option for the Galaxy Note 10 which looks a lot like the Huawei P30 Pro's Breathing Crystal finish.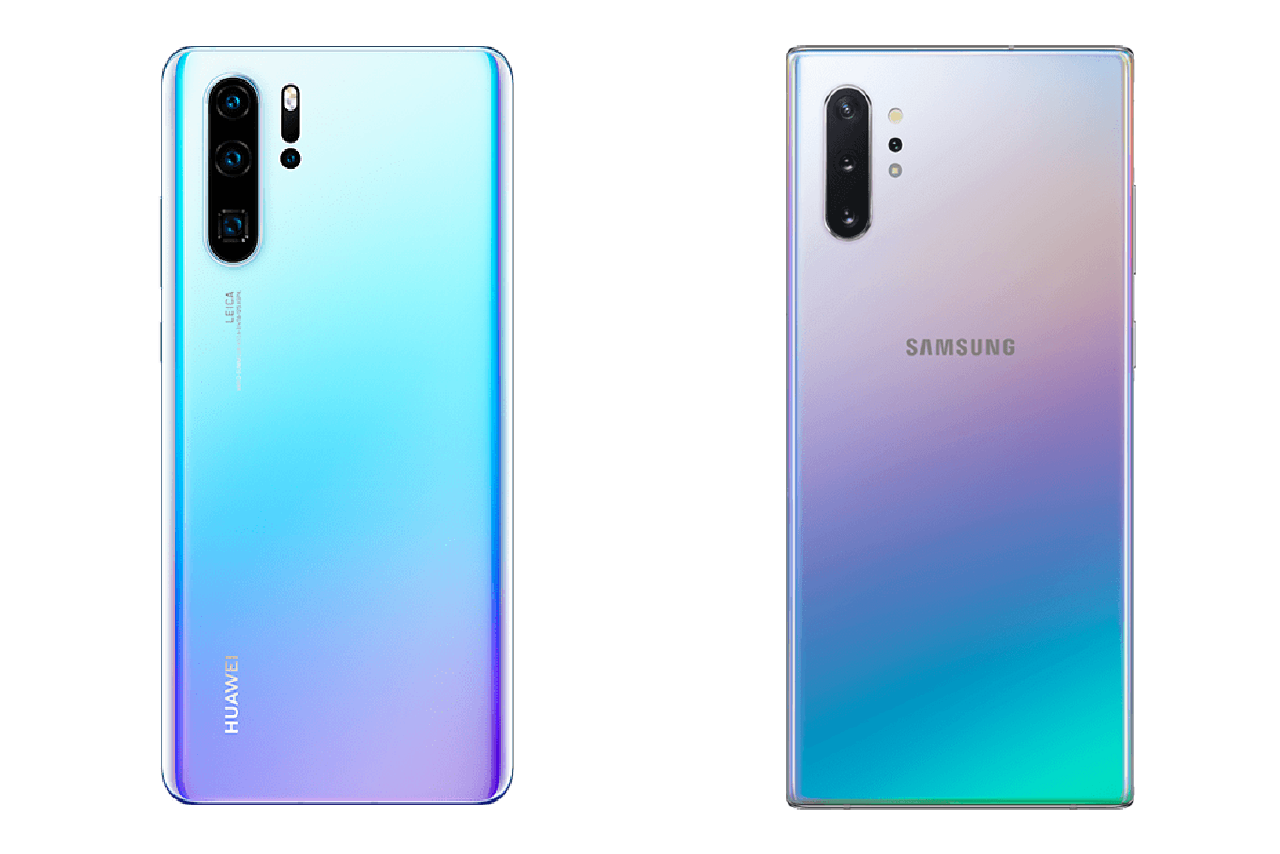 As I'm sure many loyal fans will be keen to point out, Samsung's new Galaxy Note 10 color option isn't simply a direct copy of Huawei's. The former's gradient shifts color depending on the angle and lighting conditions while the latter's is a fixed one which simply transitions from A to B. Nevertheless, the similarities are obvious and few can argue that Samsung's new color doesn't exist because of Huawei – it created the trend, just like all the ones mentioned above, and now others are following.