Huawei faces EC ban on its 5G networking equipment
32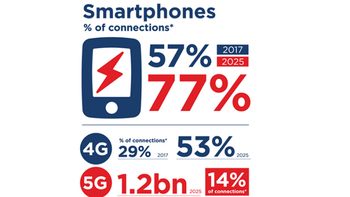 According to Reuters
, the European Commission is considering a ban on the use of Huawei networking equipment for the build out of 5G networks in Europe. The U.S., calling the manufacturer a national security threat, has already blocked the company from selling its cellular components in the states, as has Australia. Both countries fear that Huawei gear spies on consumers and corporations by using a "back door" to send information to the Chinese government.
The trade group that represents wireless network providers, the GSMA, is concerned that if Huawei equipment is banned in major markets, it could set back the wireless carrier industry by years. Later this month, the GSMA will be holding its next board meeting and the group's Director General, Mats Granryd, has sent out correspondence to members that includes a proposal to add to a debate about Huawei to the agenda.
Besides worrying about possible "back doors" used by Huawei, U.S. and European officials are concerned because the communist Chinese government requires that the tech companies under its regime help in intelligence matters. Even with denials from company founder Ren Zhengfei
and current chairman Liang Hua
, Huawei can't seem to do anything to disprove the rumors that its phones and equipment spy on consumers and corporations.
Considering that Huawei is the global leader in providing networking equipment to wireless carriers, the GSMA is worried that some operators won't have access to the latest technology if Huawei can't sell its gear in certain markets. The trade group's board meeting will be held while the Mobile World Congress (MWC) is taking place in Barcelona from February 25th to the 28th. The GSMA is the organization behind the MWC shows.

If more countries ban Huawei networking equipment from being used by wireless carriers in their region, it isn't totally clear what the GSMA can do to allow overturn these decisions.