Huawei P30 Pro vs Galaxy S10+ vs iPhone XS: Blind Camera Comparison
45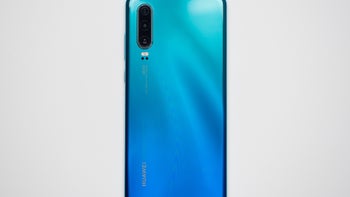 Which phone shoots the best pictures?
The answer is... well, why don't you tell us which one you like better?
And since it's so easy to get caught up in brands and favorites, and be partial to a particular name rather than the actual photo, it's time to do another blind camera comparison.
This time, we have the new Huawei P30 Pro as the star of the show and we will be comparing it to the Samsung Galaxy S10+ and the Apple iPhone XS. For this particular comparison we will be focusing on daylight shots, but you can
take a closer look at our night time Huawei P30 Pro camera comparison over here
. Also, all of the shots below were captured using the main cameras on these phones simply because the Galaxy and the iPhone have a 2X telephoto camera, while the Mate 20 Pro has a 5X periscope camera, and it's hard to do a direct one-to-one camera comparison for these very different cameras. Nonetheless, we also feel that most of the pictures we take on our phones end up using the main camera anyway, so with this in mind, let's kick off this blind camera comparison, shall we?
Scene 1: Tulips
Vote for your favorite photo in the poll right below. We have removed all the metadata and we have randomized the images for each scene, so you are never seeing the same phones in the same order. Results will be announced in a few days!
Scene 2: The Monument
Scene 3: The Beach
Scene 4: Palm Trees
Scene 5: Blue-blue skies
Scene 6: The Sundial
Scene 7: The Road