iPhone 11 Pro vs Galaxy Note 10 Plus vs Google Pixel 3: NIGHT Mode Camera Comparison
91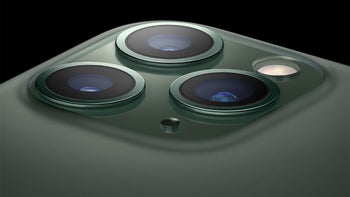 The iPhone 11 series of phones bring one of the most hyped new features that have been available on Android flagships in the past couple of years: Night Mode!
And while the iPhone is definitely catching up with trends and is late to the party, Apple promises to actually achieve more than rivals with a night mode that works automatically, so you don't need to go and manually enable it in settings, but also a night mode that works nearly instantly, so you don't need to wait a long time for each and every snap.
How do those promises pan out in real life and is the Night Mode on the iPhone 11 Pro better than the Night Mode on the Galaxy Note 10+ or Nightscape on the Google Pixel 3? Let's find out.
#1 Night Mode tested
In this first example, we are seeing that the iPhone on the new 11 series makes a big difference: an otherwise dim and unusable image lightens up and turns into something much prettier. The iPhone night mode fires up automatically, but you can manually turn it on and adjust how long will the camera shutter stay open for an even more dramatic effect. The nice thing is that the image is captured momentarily, so you don't need to wait for a long time like you do on Galaxy and Huawei phones.
The Galaxy in this example has captured a night mode shot that is also a big improvement from the regular camera. It is however a bit frustrating how long it takes for a single night mode pictures to be captured and saved on this phone.
The Pixel is much faster, but when you look at its Nightscape photo on a bigger screen, you notice that it lacks in sharpness and has an annoying yellow-ish tint. This is nitpicking, of course, as all those images are an improvement over the original.
#2 A couple of beers







This shot was in a bar where you had a bit more light than on the first shot. The iPhone photo presents the most dramatic difference between having night mode turned on and off, while on the other two the difference is quite subtle and it might even be hard to tell which shot uses the night mode and which doesn't.




We find the Pixel photo a bit bleak and cold, while the other two phones do a similarly good job with the night mode.
#3 iPhone 11 Pro Night Shots
Right here, you will also find a few other shots using the night mode on the new iPhone: it is a very useful feature that turns photos that were previously unusable in something that you may want to share on social media and with friends.
Apple might be catching up, but it's doing it with a fast and easy-to-use implementation, which we appreciate.
Recommended Stories