Huawei P30 Pro loses to Galaxy S10+ and iPhone XS in our daytime blind camera comparison
99+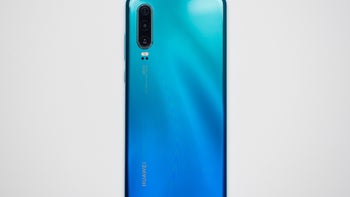 Which phone shoots the best pictures?
Some people will try to tell you that it's one phone or another, but the answer is that the best phone is the one that YOU like best.
So a couple of days ago, we asked you to do just that:
tell us which photos you like best
! For that, we took the newest Huawei P30 Pro, the Samsung Galaxy S10+ and the Apple iPhone XS. We randomized the photos, cleared up all metadata and left it just to the images to speak for themselves.
And now, the results of our blind camera comparison are in. Keep in mind that in this camera comparison we only had daytime photos and you can see the explanation for that towards the end of this article.
So... ready to see the results? Let's get started.
Scene 1: Tulips
Scene 2: The Monument
Scene 3: The Beach
Scene 4: Palm Trees
Scene 5: Blue-blue skies
Scene 6: The Sundial
Scene 7: The Road
Final Words
We have a winner, but the bigger news is that we have a loser that is far behind
So let's count down the votes: we have 5 wins for the Galaxy S10+ and 2 wins for the iPhone XS, but looking at the distribution of votes, it is clear that the difference between the Galaxy and the iPhone is not all that significant as the two often get very close votes. The important takeaway is the very low score that the Huawei P30 Pro got: often, it got less than 10% of the votes, which really shows that pictures that it produces are not nearly as likable as the ones from the Galaxy and the iPhone. In other words, we do have a winner, but the bigger news is that the loser was so far behind.
While many analysts have called the Huawei P30 Pro the best camera ever, these results show that the reality is not quite as simple. Yes, the P30 Pro often captures impressive photos when you have no light available and when zooming in, but one can argue that the majority of photos and videos are taken when your human eyes can actually see what is being photographed. And while many people have also claimed that these days there is no big difference between smartphone cameras during the day, the reality is that the votes in this comparison prove otherwise.
So why did people vote against the P30 Pro in this comparison? The most obvious explanation is that the colors just lack the liveliness you see on other phones. And yes, not surprisingly when you have a sensor with two yellow pixels, the actual photos also turn out... well, with a very clear yellow tint. Add the somewhat dull colors as the two possible explanations.
So now that you see the results, what are your thoughts? Why do you think so few people voted for the P30 Pro?