Huawei Mate 20 scores best battery life of any flagship in 2018
33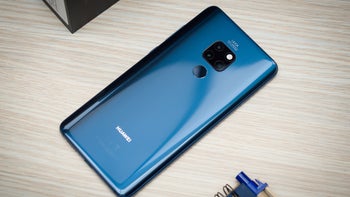 The
Huawei Mate 20
, the more affordable sibling of the Mate 20 Pro, might be one of the most underrated phones out there: it not only packs the first 7nm chip on Android, putting it among the fastest Android phones in existence, but it also has a large, 4,000mAh battery that is coupled with a power efficient LCD screen.
How does it all work together?
Quite impressively actually: the Mate 20 had the highest score of any flagship phone in 2018 when it comes to battery life!
With a score of the whopping 14 hours and 26 minutes, it's head and shoulders above the competition. Take a look at the chart below to see the astounding difference in battery life with the Mate 20:
The only device that even comes closer to it is the iPhone XR, which scored a respectable 11 hours of battery life, but still compared to the Mate 20 is way behind.
In real life, you can get two days of usage out of the Mate 20, while with most other phones this year, you can get 1 full day, but usually not more.
When it comes to charging times, the Mate 20 ships with a fast charger in the box and despite the big battery size, it's able to fully recharge the battery in just about an hour and 40 minutes. This is not quite as fast as the ultra-rapit charging on the Mate 20 Pro, but is still plenty fast.
So... will this incredible battery life convince you to put the Mate 20 higher on your wish list for the holidays? Let us know in the comments below!